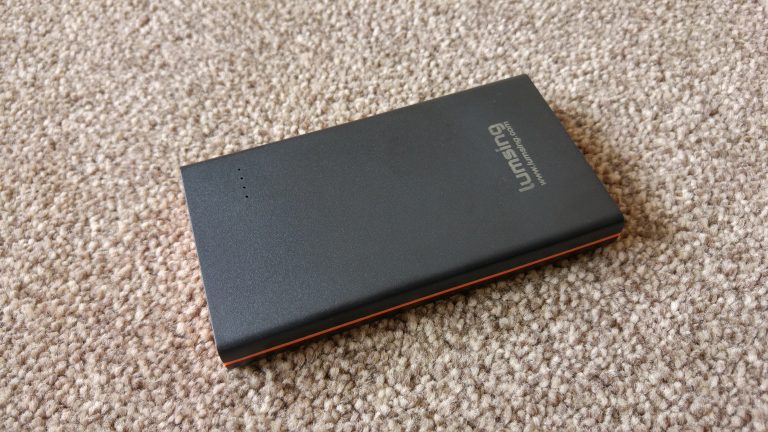 Glory, glory. Hallelujah. I had to spell check that last word. Anyhow. We've got another battery pack here. This one is a chunky monkey too. Not chunky as in physical size (it's 123mm long by 69mm wide and 16mm thick. Basically it's about as thick as a standard lego brick and as tall as an iPhone 6s. No, this has a big battery capacity – some 8000mAh.
That, for most phones, will fully recharge your device twice over with some to spare. As a quick way of working this out, check the battery capacity on your phone, If it's a 3000mAh then this 8000mAh unit will charge it up from flat 2.6 times.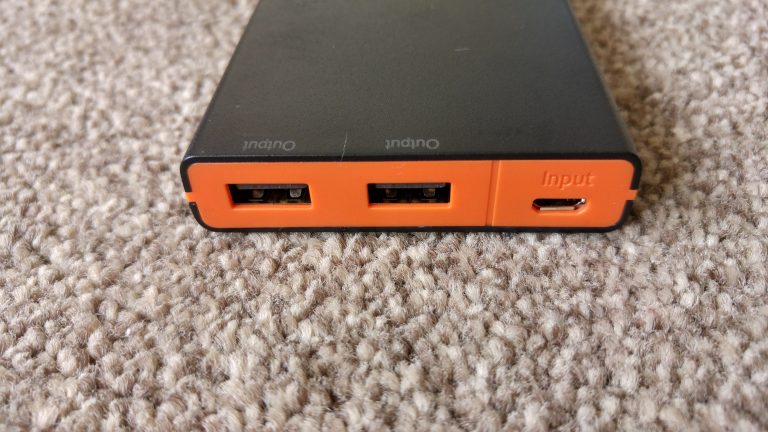 You get a microUSB-to-USB cable in the box. This will let you charge up the battery and charge your phone (or Bluetooth speaker, or Bluetooth headset etc) if it's got a microUSB input. If you need a different cable, just take it with you. At home (or in the office) though, you charge the battery via the microUSB cable, which plugs into the "input" port as you can see. The battery itself has a service life of 500 recharges and it has built-in safety protection to ensure that it won't get hot in your pocket or over-charge. The same can be said for that moment when your charging your phone off this – the circuitry inside will ensure that your device isn't over-charged.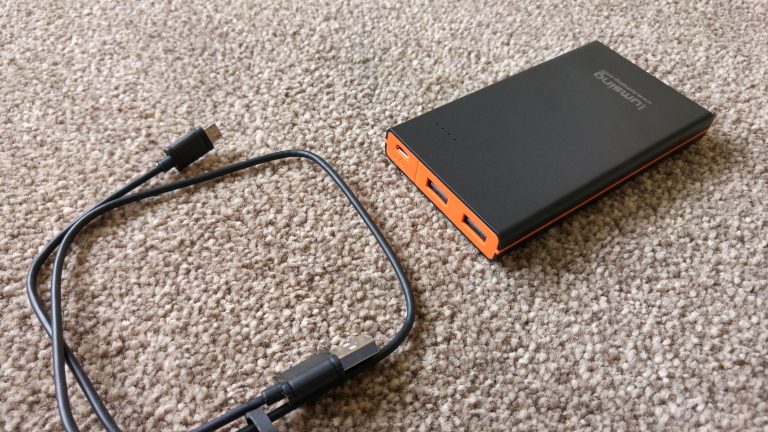 Right, first things first then. Find a wall charger (or perhaps your car charger) and slap the USB end in. Put the microUSB cable into the "Input" of this battery and you'll see it starting to charge. At the top is a set of LED's showing the battery level. Each represents 25% and if the light is flashing then you've got a bit less.
To charge your device, just plug your own cable (whether it be a USB-C, Lightning or the supplied microUSB one) and then press the power button on the side to start charging. Your device will then begin charging safely.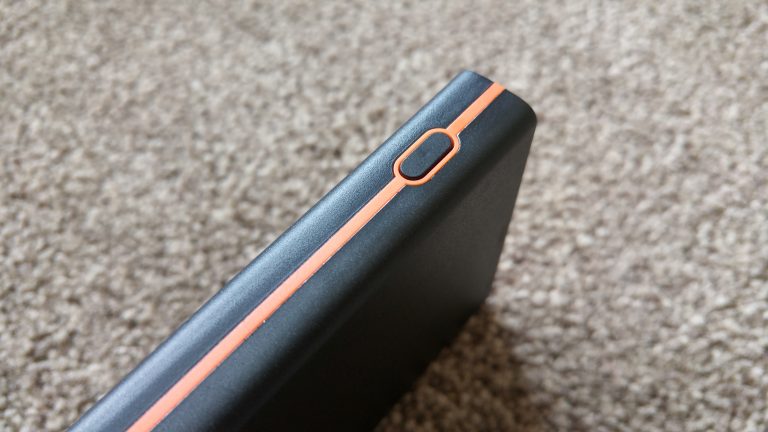 Lumsing also sent us an additional USB to microUSB cables to look at, so if you want one at home and one to carry around with the device then they offer both the power bank and additional cables. You can get one of these for £5.99 via Amazon.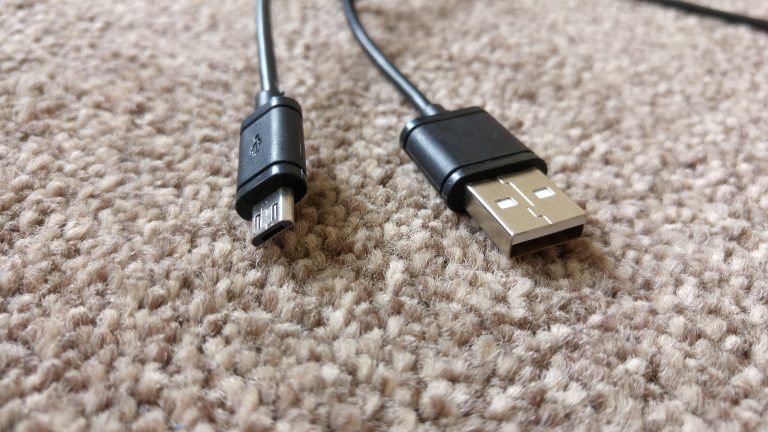 There's two outputs on here which put out 2.4A – the manual says "total output" so that could well be 2.4A spread across both. It's good to have two outputs though, I must say.
The only down point about this portable battery is the fact that your have to turn it on and off. Plug your phone in, press the on button on the side and it'll begin to charge your device. If you forget to power it off then the battery will automatically shut down.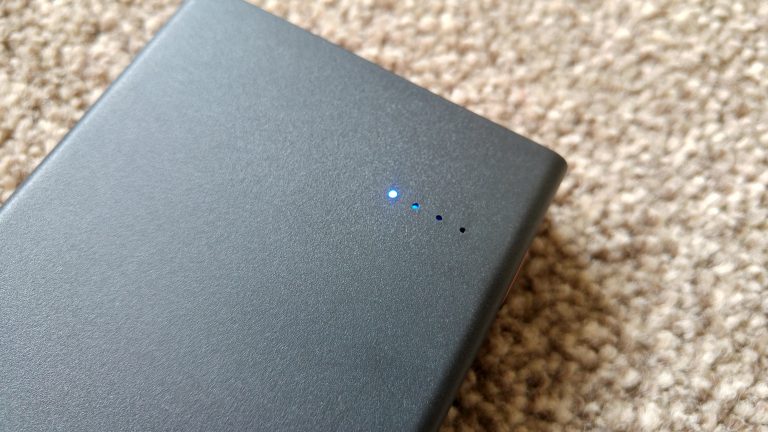 All in all, very good indeed. Does exactly what it says on the tin. Get one from Amazon for just £8.99, which is really good. You can also get a 15,000mAh version too for a bit more.
Finally, here's the video overview..
Overall - 91%
91
%
Lumsing Glory P1 Mini Review
Looks good, it's just the right size and it's easy to carry around and use. Top bit of kit.