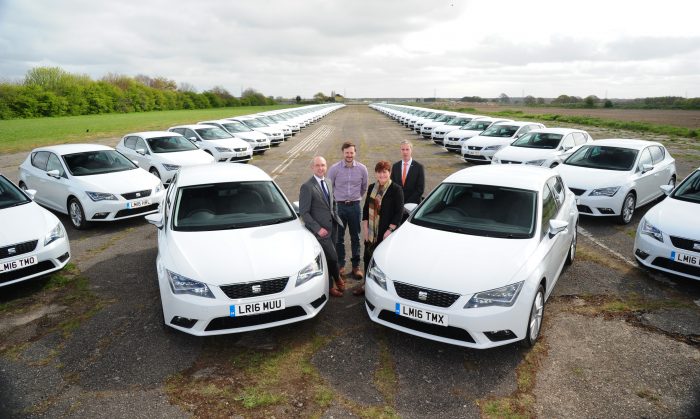 When I received this press release I honestly thought SEAT had launched a new way of selling their cars. Perhaps, after strapping your phone to your face via Google Cardboard or similar, you could experience a SEAT before you bought one? Well, it's not quite that – not yet anyway (if you run a car dealership, definitely have a look at doing that, I'd sign up), but SEAT had a bit of an idea when a corporate customer ordered 129 of the Leon hatchbacks.
To enhance the delivery, they created a personalised video which was shown via a Galaxy Gear headset. Inside, the Galaxy S7 showed the drivers a tour of the car's features. This included how to operate the in-car tech and the "infotainment system" so that you could hop straight into the car and get going.
Features of the motor include ambient lighting, climate control and a "greeting message" which can be played when you get in the car. You can also apparently unlock and lock the car with your smartwatch. Nice eh?
More details below.