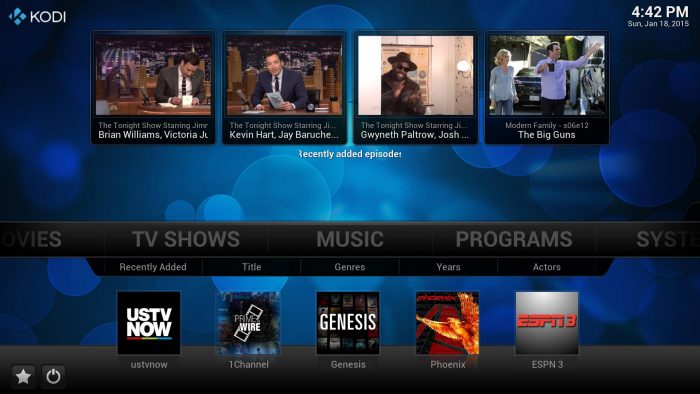 Some time ago I nearly got into the whole Android TV Box experience. I'd written this post about how some "fully loaded" boxes are able to deliver Sky TV without you actually paying for it. I've not taken the leap just yet, but I have been messing around with Kodi / XBMC on my phone.
Getting back into the Kodi app got me looking at an Android TV Box all over again. In theory they shouldn't be successful because most TV's now have "Smart" functionality built in. In fact, I paid a premium for my "Smart TV" but I can honestly say that I've never used it. Instead people are buying these boxes and finding that they're faster and easier to use than even the most advanced TV. Inside these boxes you'll find a lot more than just TV streams. There's the Play Store, Google Maps, a browser, music and much more. You can control everything with a cool wireless keyboard and control pad which lets you navigate around the device from the comfort of your sofa.
Of course, there's the possibility of adding video sources directly into the interface so you can watch sports and movies from all around the world. The GoStreamer G8 that I've been looking at (and chatting about on their Facebook page) has a Mali450 graphics CPU to ensure everything runs smoothly and yes, you can actually watch 4K Ultra HD content – something you'll struggle to do easily without kit like this. Whether you pull video and TV from Kodi / XBMC or YouTube and other streaming sites, it's easy to access and looks better on your big-screen TV. Oh, and it'll also play that local content via USB or network storage.

Head into the Google Play store and you can get a variety of apps, plus – if I buy the "air mouse" – you can still play games like Angry Birds and Crossy Road. You can also view your pictures and videos via cloud storage sites like Dropbox etc, but on the big screen for everyone to see rather than just on your smartphone.
So, after playing around with Kodi on my smartphone and (I think) getting to grips with it, I think I'm about ready to dive in and get myself an Android TV box. I'll keep you posted on how this turns out 🙂