If you can't afford the insane prices for Sky Sports then there's always the illegal streams that end up on ad-filled websites around the internet. These are fine until they get closed down, but it's always a game of whack-a-mole as the streams pop up elsewhere.
Sky and other pay-TV providers, who are obviously keen to protect their investment, have started to add subscription card numbers onto coverage so that they can locate where streams are coming from, but there's always other ways of getting your Sky Sports "fix".
Various Android TV boxes, or "sticks" are always kicking around the internet which will let you watch free sports and movies if you do some fiddling. They're available on eBay and some UK retailers, but just recently some have been raided by Trading Standards and Sky TV personnel. Selling the kit isn't illegal, but marketing them as a way to watch free sports, offering "fully featured" boxes and assisting customers to illegally get subscription content is a definite no-no.
TorrentFreak reports that..
Apple TV boxes, Android set-top boxes and even the lowly Raspberry PI can run software such as Kodi (previously XBMC) alongside third-party addons to provide all of the above at virtually zero cost. Unsurprisingly, this annoys content providers no end.

Surprisingly, many vendors have been happy to publicly advertise (fully loaded content), with many apparently under the impression that if they don't provide the illegal content themselves then they aren't liable. In the UK that argument is unlikely to fly and during the past week patience appears to have run out.
One retailer, called GeekyKit.com, has closed stores following the raids and they're trying to state that the content accessible isn't their responsibility. Another company, called DroidSticks, has significantly shifted position and is banning any mention of pirate TV access.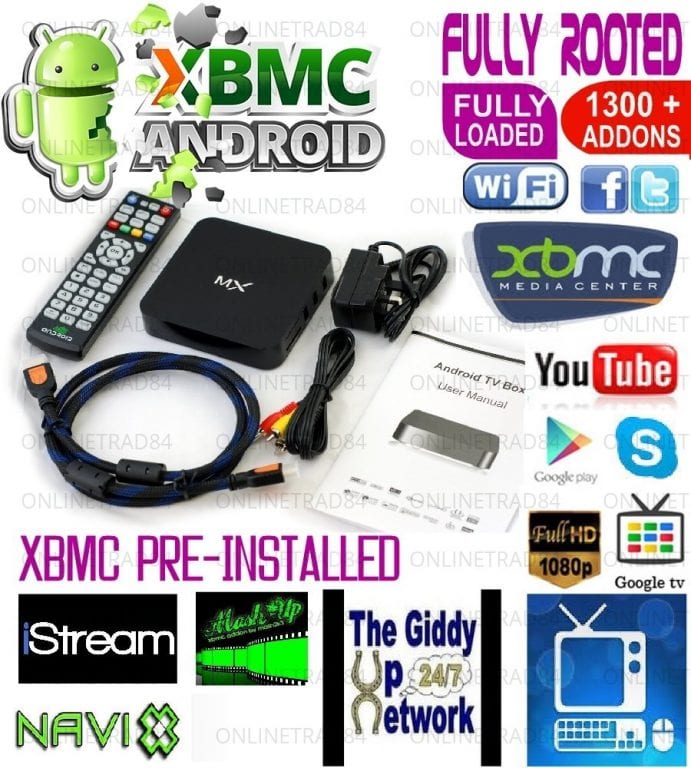 Of course, this'll all continue anyways.. I mean, don't go on Amazon or eBay. If you were to spend 2 seconds in the search system you could stumble across the exact item on the Amazon website, which I'm sure Amazon wouldn't be selling.. oh no…