A new website has just launched which compares SIM-free and network-free phone deals. It should, according to the people behind it, ensure that you get the best deal on your next mobile and / or talk plan.
They estimate that the average consumer will save £330 buying from their website and you can trade in your old phone too. As a test, we did a quick look at the best SIM-only deals which include at least 3GB of data. It gave us the current best, which is from iD Mobile delivering 4GB for £10 per month..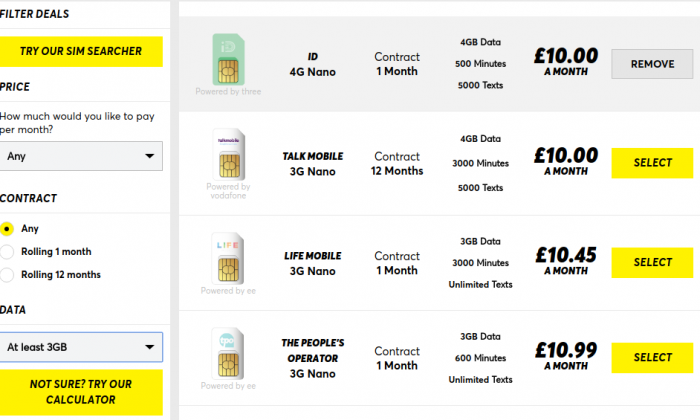 It's a completely independent site and they offer an APR based on your credit rating if you choose to buy a phone. This'll be from 9.7% to 24.9% and you can pay off the deal whenever you wish for no extra cost.
CEO John Whittle told us..
Separating the phone and SIM purchase is the best option for the vast majority of consumers.
I personally dropped my standard renewal habit a number of years ago, and currently have a SIM-free handset and a SIM-only deal. Using this site I can slap in a 4G SIM with 4GB monthly data (£10) and a Samsung Galaxy S6 for either £8.70 per month or outright for £369. Have a play about, see what deal you can find.