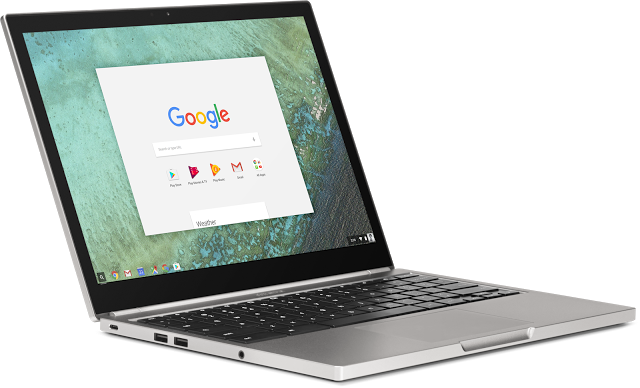 You know that we love our Chromebooks. Leigh uses one as his one and only computer. I have recently joined the Chromebook fray and, while I enjoy the near instant-on capability of it, one thing has always bugged me. The Chromebook apps are well, to be blunt, rubbish. Well, in June this year that will all change if you are lucky enough to own an Asus Chromebook Flip, Acer Chromebook R11 or Chromebook Pixel (2015). The reason for the big change has just been announced at Google I/O in California.
The Google Play Store is coming to Chromebook and bringing all the Android apps with it! This has made me very happy as I own one of the above machines. I am now counting down the days until it lands on my machine. After June there's to be some additional Chromebook devices coming to the party "later in the year".
So what does the above statement actually mean? Well, here is an excerpt from Google's blog post about the event..
Later this year you can expand your app's reach to a new hardware platform and wider audience while maximizing the Google Play ecosystem. With expanded app availability, new use cases and improved workflows can be achieved for all Chromebook users, whether for personal use, for work or for education.
There's access to all the Play Store apps (as long as the hardware is capable) and it will work just as it would on a phone or tablet. There will be some apps that will need to be tweaked though, but there will now be a much better multi-window support than is currently available. We will also see the addition of a new resident Play Store icon on the launcher tray …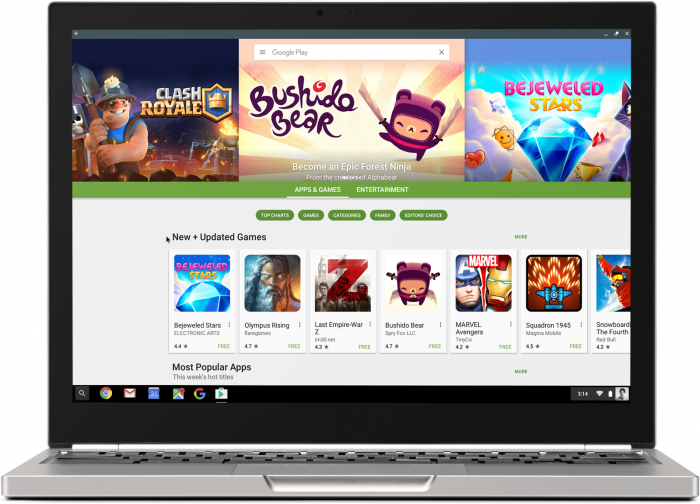 The new Chrome OS will initially be made available to the developer channel first on the hardware I mentioned above. Then, after more thorough testing, it will continue to roll out to other machines as time goes on. The full list of devices can be found here.
Google Play will start rolling out in the developer channel with M53 on the ASUS Chromebook Flip, the Acer Chromebook R 11 and the latest Chromebook Pixel. Over time, this will roll out to other Chromebooks in the market too. And, we've also been working with our partners to launch some great new devices specially designed for Play. Stay tuned for more details to come over the next few months.
The list is pretty comprehensive to be honest, although it does mean Leigh will have to replace his ageing Samsung! By all accounts that the Chromebooks with 2GB of RAM will still run the Android apps with good performance. Android Apps will even be coming to the somewhat rarer Chromebox and Chromestick. So whatever your flavour of Chrome device you will be well catered for.
At this point it may also be worth bearing in mind that most of the things that Google are talking about have been seen in a way in the Remix OS. It would be very incredulous to think that some of the inspiration for this move not to have been partly inspired by these forward thinkers from Jide Technology.