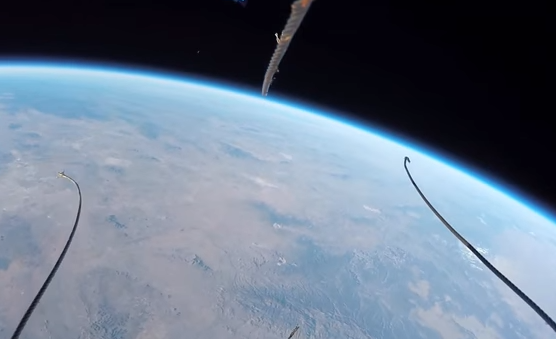 We've seen the teeny-tiny GoPro cameras shooting some pretty excellent footage over the years. The cameras have also helped TV makers to film in cars, on bikes, motorbikes, boats and – when strapped to people – they can grab point-of-view footage in full HD.
Now they've stuck one onto a rocket. This is the SL-10 from UP Aerospace. It blasted off and reached 396,000 feet, which is classed as "near space". The footage below was capture exclusively on a GoPro HERO4 camera as the rocket shot off at speeds of up to Mach 5.5, which is 3,800mph.
The shots at around 1.30 are particularly spectacular..