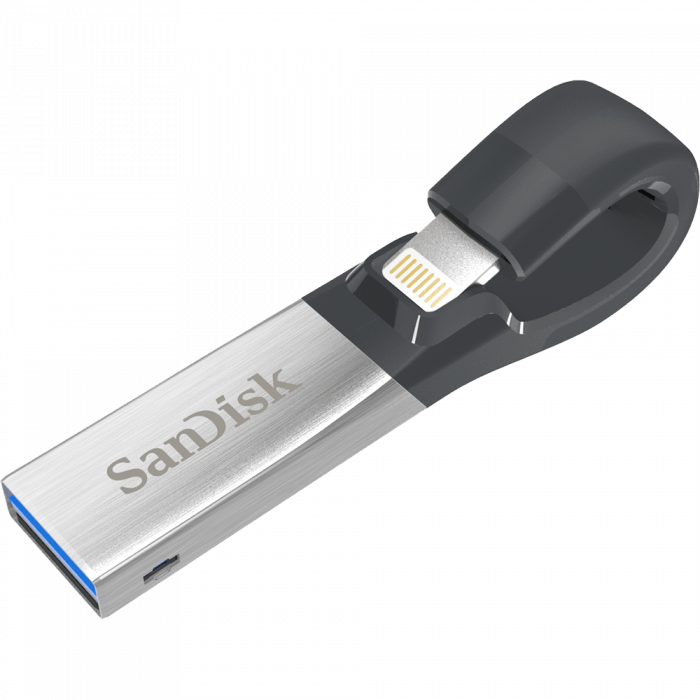 As you'll no doubt be aware by now, I'm terrible at organising my photos and videos. I've got the Meem cable to backup my stuff when I'm charging, but what if you want to have a flash drive on my iPhone instead?
SanDisk have the answer people. This is the iXpand Flash Drive and can add up to 128GB of additional space. They've got a new app to go with the gadget that'll take the data transfer hassle out of the process and this.. umm.. "interesting" design means that it'll fit no matter what case you're using. On the right of this shot is the flexible Lightning connector and USB 3.0 connector with encryption software. You can back up your camera roll or grab, view and share the content on the drive with your contacts.
Prices start at just £34.99 for the 16GB version. It's £44.99 for the 32GB one, £59.99 for the 64GB and £89.99 for the full 128GB. You'll need iOS 8.2 or above.
Head to their website to get more information on this gadget or to iTunes to learn more about the app.