Some years back my wife had a Mini with Harman Kardon speakers in. On the odd occasion that I'd borrow the car, I was always amazed by the quality of the audio coming out of the system. Sadly, her new Mini doesn't have the same system and the sound is pretty "meh" – quiet and tinny. However, perhaps a tablet from Huawei will fix that.
Confused? Well, don't be. This is the new Huawei MediaPad M2 tablet. It has a full HD IPS (1920 x 1200) display and a four-speaker surround sound system which has been certified by Harman Kardon themselves. The upshot is a 180 degree "rich virtual surround sound" which will let you dive into a deep audio wave pool (see what I did there?) There's two speakers for treble and two for bass.
There's two versions – a "Premium" edition MediaPad M2 tablet for £329.99 and a "Standard" model for £249.99. The Premium one is powered by octacore processors (Quad-core 2.0GHz + Quad 1.5GHz), with 3GB of RAM and 64GB of storage. The Standard seems to have the same CPU arrangement but comes with 2GB RAM and 16GB of storage on board. EMUI 3.1 is layered on the Android 5.1 OS and this is all powered from a long-lasting 6660mAh battery pack. That is said to offer "up to" 6 hours of 3D gaming, 9.5 hours of web browsing and 10 hours of WiFi video playback. Not bad.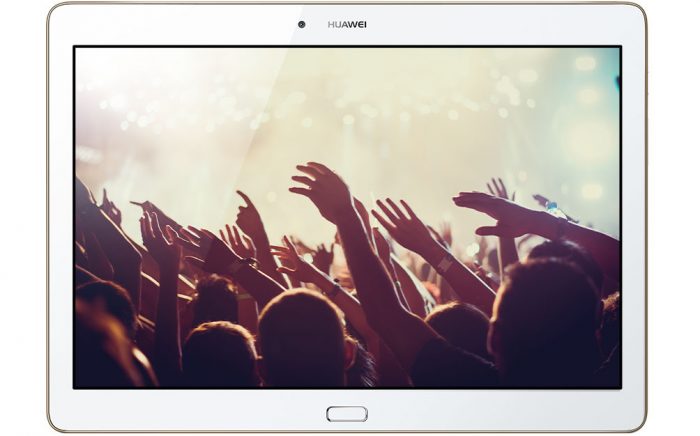 The Premium model also has an M-Pen stylus included in the box for sketching, writing or capturing your thoughts and notes on the go. There's also a fingerprint sensor, 13 megapixel rear camera (F2.0) and a 5 megapixel front shooter with wide-angle lens.
Get more information on the Huawei minisite or follow us on Twitter as we hope to have one in to test very soon.