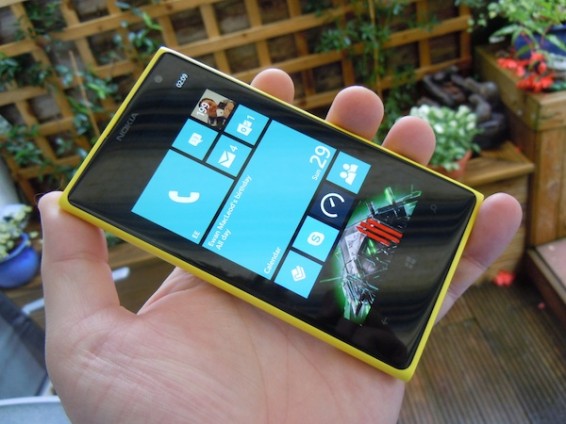 We covered the Windows 10 Mobile upgrade fairly recently. A raft of Windows Phone 8.1 handsets are getting the update and it was good to see an update happening so quickly.
Sure, handsets with 512MB RAM weren't fit enough because Microsoft tests showed that it didn't give the "expected experience". Understandable. 512MB is a bit tight, but the list of phones getting the update didn't include the Lumia 1020 (which has 2GB RAM), the 925 or the 920 (both 1GB RAM). Now, we know that these handsets aren't exactly the newest kids on the block, but the Lumia 1020 in particular has a 41 megapixel shooter and was rated highly with us. So what's the deal?
Despite the 1020 running the Insider Preview of Windows 10 Mobile without much of a fuss, it looks like it won't be getting the Windows 10 Mobile official upgrade. Neither, it seems, will the 925 or the 920 after Microsoft confirmed that there will be no second wave of upgrade..
@windowsinsider @danbriant Sure, its not on the list. But can we expect a 2nd wave? Since the hardware meets specs and preview runs well…

— isti (@istvanhartung) March 17, 2016
Some owners have become pretty vocal about the lack of an upgrade path…
@CrossFoxOne @windowsinsider @hpityu I cant take this BS anymore. Shafted on WP7 and now w10. Enough is enough! 925 clearly has spec!

— danbriant (@danbriant) March 18, 2016
So why can't those devices be upgraded? Well, it seems to be due to performance issues..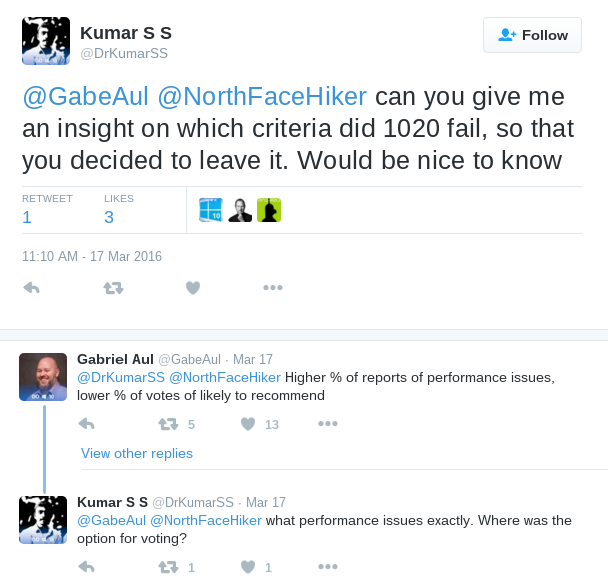 So, and I'm not being nasty about this here, it seems that you'll get the Windows 10 Mobile update if you're on the list. If you're not, then sadly it's pretty tough – even if you've got a 41 megapixel camera, a dual-core 1.5GHz CPU and 2GB of RAM.