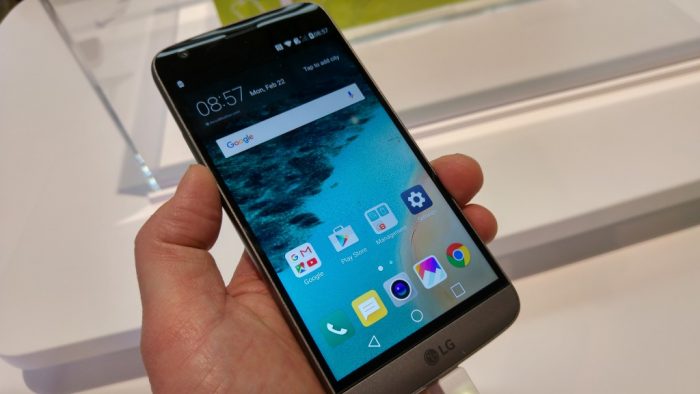 Stop right there. Before you go any further, head to our LG G5 hands-on for the low-down on this new handset. It's got a range of additional gadgets, an always-on screen and that trick rear camera assembly that'll combine normal and wide-angle photos.
First, the bad news, and Three have decided not to range it. You'll have to buy it from elsewhere and slot your Three SIM in. One of those places is Mobiles.co.uk. They've started ore-orders today and you can also get it for free from £31 per month. That'll get you 3GB of data.
Abby Francis, from Mobiles.co.uk, tells us..
LG has been clear about its intention to rival fellow Korean brand Samsung, and stands to with this big step up from the G4. Not only have LG developers added an all-metal body like the iPhone and HTC, but they have provided a completely new offer with modular components and full buy-in from third party developers.
Meanwhile EE have started pre-orders and they'll be offering free B&O PLAY headphones and a speaker set worth over £400. If you buy from EE direct you'll get WiFi Calling and 4G Calling too.
Clove are offering B&O (Bang and Olufson) headphones too – this time they're the in-ear H3 ones worth £149 and a £30 discount off the G5 "Friends". The phone itself is £529.
All these incentives are great, but I'd perhaps appreciate £149 (for the headphones) or £299 (for the speaker) deducted off the price of the phone..