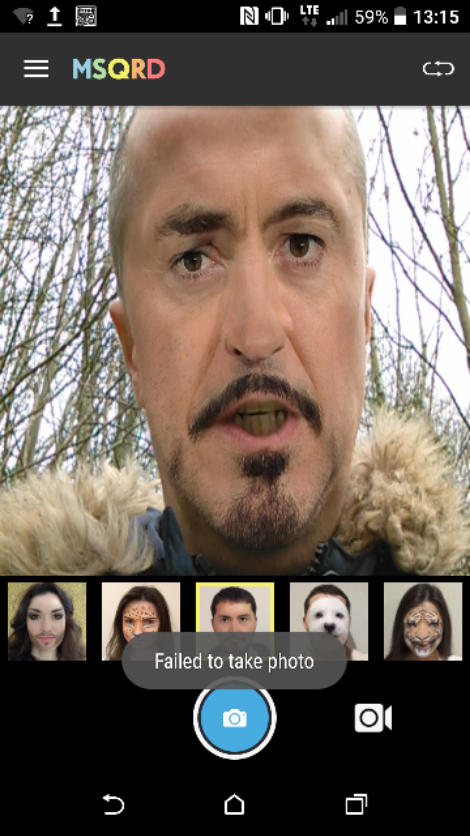 You may remember just how giddy I was when I first found the MSQRD or "Masquerade" app on the iPhone. Although we've seen similar tricks on Sony handsets, this is an app that has gained quite a bit of traction and popularity.
Now, for those Android users who were feeling left out, it's available via Google Play. Just download the app, choose a funny mask and then point it at your face. You can film video, shoot photos or even point it at your TV to get a bit of daft footage that way too.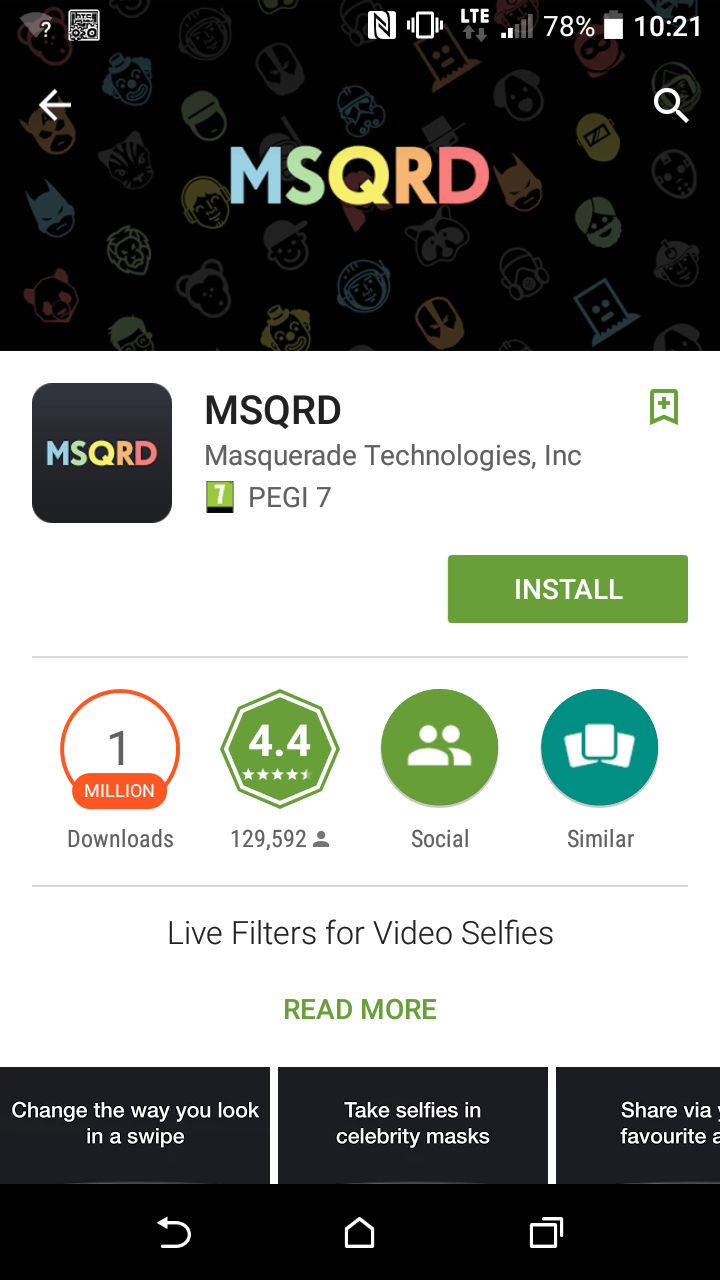 I've given it a spin on an entry-level smartphone and it did struggle a bit (spot the message on the image at the top of this story stating "Failed to take photo") , but you should be fine on more powerful devices.
There isn't quite the same amount of masks on this Android version, but they'll no doubt add more fairly quickly via app updates.