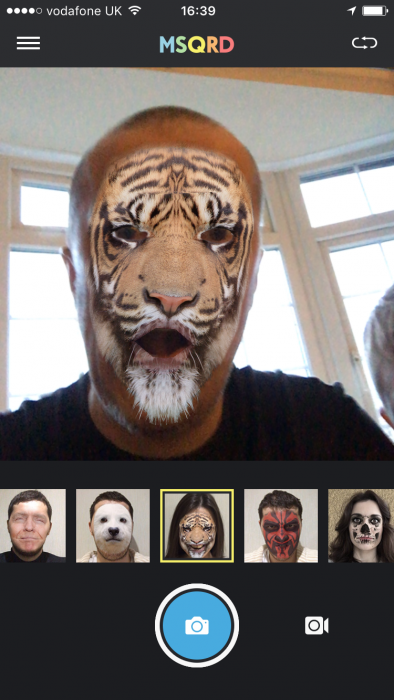 I'm probably a bit behind the curve on this one, but I've only just found the iPhone / iPad app MSQRD by Masquerade. Me and my son were in absolute hysterics this afternoon, which perhaps didn't impress the other shoppers in Sainsburys, but I don't care. It made me cry with laughter. It's an app that is probably best "sold" through a video, so here it is … oh, and apologies in advance… 😉
It's a fantastic face-tracking app that'll transform you into a totally new character in seconds. It's fast and fun, with lots of new faces to try and more coming soon. Although some may consider it a fleeting throw-away app, it's something that we've already been coming back to in order to share our fun messages via social media or iMessage / WhatsApp etc.
All the filters are applied in real-time, so you can see yourself instantly and have lots of fun before snapping a shot or recording a video.
Head to MSQRD.me or to the App Store to get it. It's completely free but sadly there's no Android version just yet.
Believe me, on a dark and wet Saturday in early February this is just the ticket. 🙂