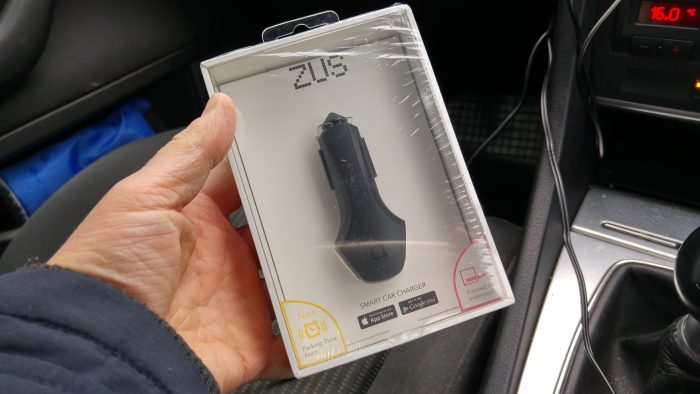 The people at nonda got in touch with us and wanted to send us a car charger. We said yes. Then, because it was a car charger, it kinda went into our review queue and I didn't really look at the great additional feature this thing has.
Nonda are a tech startup from Silicon Valley. The ZUS, as it's known, costs $35.99, which is £25.31. A bit high for a charger, you might think, but wait. This will save your car's location automatically. It'll also let you know how long you've been parked and exactly which way to go to get back to your car.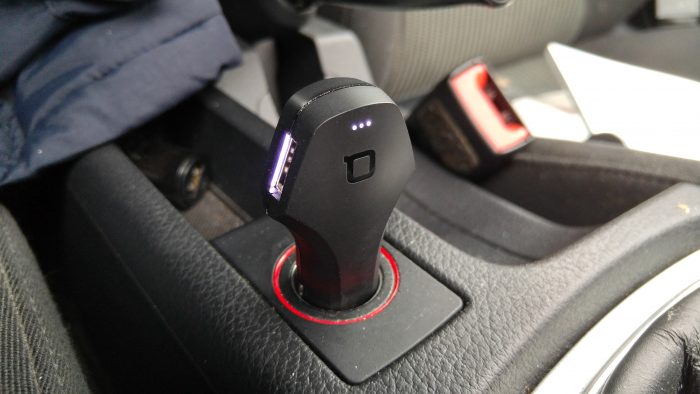 Setting up the app is simple enough. I've documented it in this video below and it'll serve as a good introduction to the gadget too, so here we go..
As you can see, it's a cool idea. However, there's even more to it, because those two USB ports put out a combined 4.8A. This means that you get your devices charged quickly – none of that trickle charge rubbish here. The upshot is that you can use satnav or other battery-intensive apps on your smartphone and it'll actually charge your phone instead of just maintaining the power at the same level.
The design of this charger is particularly stylish too, and there's a cool white light that emanates from each USB port and the front. This not only looks cool in the dark, but it means that you don't need to fumble about too much to plug in your kit. The PR people call this "ElegantShine Lighting". As I mentioned on the video, this has a military grade material and it's designed to stay cool. This prolongs the lifespan of the device and it means, unlike the "normal" car chargers, that it won't be continually hot and only last for a few months.
So, the location thing. How does it work then? Well, it uses Bluetooth LE to communicate with your phone and there's no SIM card or data connection inside the ZUS unit itself. There's also no GPS unit in there either. It'll use the GPS tech within your smartphone to grab the position. When you park up, the ZUS will communicate automatically to your smartphone via Bluetooth. It'll save the location sent via the phone GPS.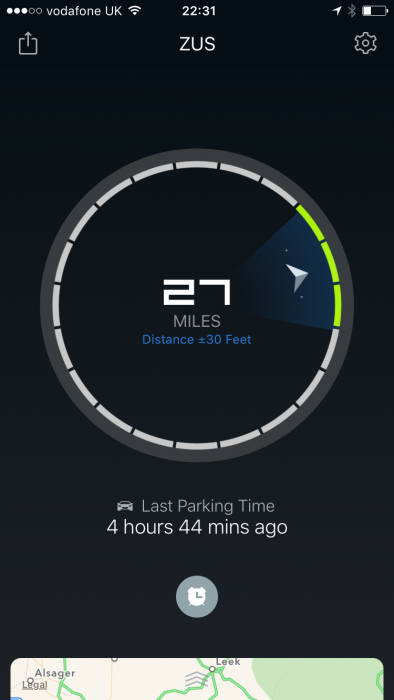 Now, if you think that through it's quite clever and much like a lot of Bluetooth tracker / locators. It basically maintains a Bluetooth Low Energy connection with your phone and, when that connection is broken, the app (rather than the ZUS) logs the last GPS location. Whatever it was is where your car is parked. This connection can be broken by you turning your car off (which, for most cars, breaks the power supply to the ZUS unit) or by you walking away from the unit. In my car the power supply is always on for the cigarette lighter, so it actually saves that GPS location when I walk away from the car.
Getting back to the car is simply a matter of following the map within the app or, if you've ditched your car in the middle of a big field, you can follow the arrow and distance meter. The app will let you know when you're getting close to your car. It's all spectacularly simple and I hardly needed to read the instructions if I'm honest.
The app itself lets you switch from metric to imperial measurement units and
When you're heading back towards your car, just open the ZUS app and follow the red arrow, which shows you both the direction and distance of where your car is located. The app will indicate "Here" when you're within sight of your car.
Overall
Can't fault this really. It charged devices incredibly quickly and didn't seem to interrupt the Bluetooth hands-free connection with my on-board kit. The setup process was simple, it was easy to use and – although I don't often park in different places – it's ideal if you're driving to different places and you're ensure where you left your vehicle.
Head to the nonda website to order one. The prices are as mentioned at the top of this article, but do note that these figures didn't include taxes or shipping. Getting one to me here in the UK costs an extra $15, so that pushed the price up to $50.99 for a 10-25 day delivery. That's £35.88.
Luckily, you can side-step all that and get it from Amazon UK for £15.99. Pff.. Deal! 🙂
ZUS Smart Car Charger
App - 8.9
Hardware - 9.1
9
A simple-to-use car charger that will store your parking position accurately and without fuss.