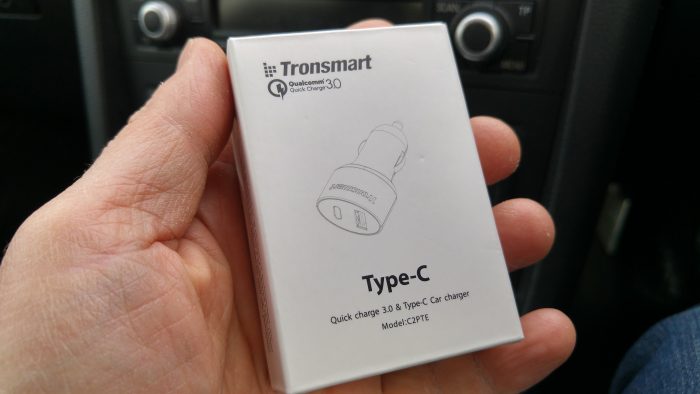 More car chargers for you today, and this time it's for those of you with a USB Type-C device. This puppy has a standard USB port with Quick Charge C3.0 AND a Type-C port to fit the latest smartphones including the Nexus 6P, Nexus 5X, Lumia 950, Lumia 950XL, OnePlus 2 and Meizu Pro 5.
No cables in this one, you'll need to supply those, but it's £11.99 from Amazon UK or $19.99 from Amazon USA. You can also head to the Tronsmart website to get the charger in your country.
This one sits a little bit proud of the cigarette lighter port, but you do get that rapid Quick Charge 3.0 technology through the USB-A Port. This means that you'll either get 5-6.5V/3.0A, 6.5-9V/2.0A or 12V/1.5A. This is all taken care of inside the charger and there's plenty of technology to ensure that there's no overheating or overcharging.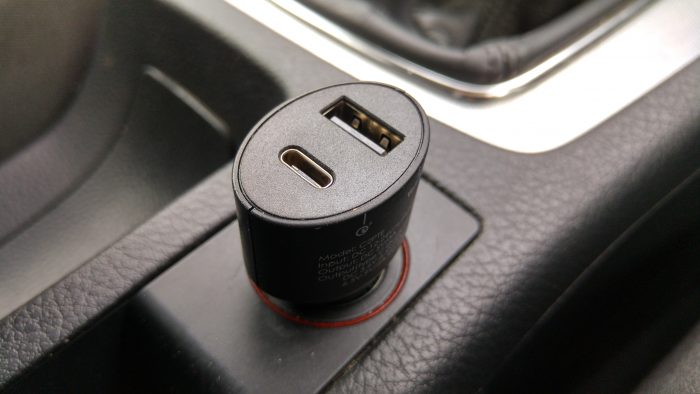 The constuction is strong and solid. You can charge two devices at once and, although the standard USB port will boost your Quick Charge 3.0 device by 80% in 35 minutes, the Type-C port is a standard 5V/3A.
Overall, it does the job well. Head to the Tronsmart website for more details and to get the charger in your local country.
Tronsmart Type-C Quick Charge 3.0 & Type-C Charger
Type-C and super-quick USB charging in one unit. Very good.