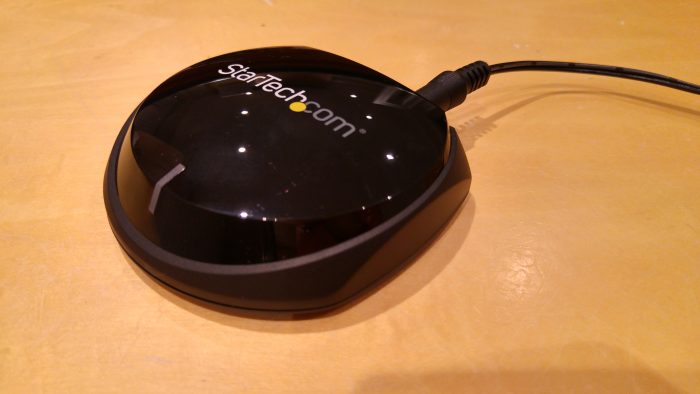 Your phone is brilliant. Trouble is, the speakers on your phone are complete pap. Some of the Bluetooth ones you buy are a bit weedy too, so when you've got a chunky and expensive hi-fi system sitting in your house, you kinda want to use it.
Whether it be a hi-fi, an amplifier, a home cinema system – it'll produce great sound, but to get your phone to put sound through it can be a bit tricky. This is the StarTech Bluetooth Audio Receiver with NFC and, with a name like that, it's kinda already give away what it does. The unit measures in at about 8cm by 7cm and has a Wolfson Digital-to-Analog converter (DAC). Around the back there's a 3.5mm audio output port and there's cabling for both 3.5mm and 2-channel RCA audio. You also have an optical female output. No cable supplied for that one though.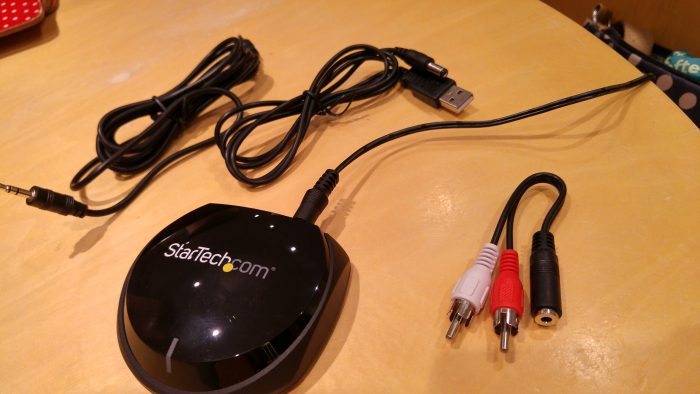 Power comes from either the charger or a USB port you might have free. Both the charger and the USB cable are provided, so if you want to tuck it behind your TV then you can plug it into a spare port that way. Plug it in and a single LED shines on the front, both to indicate power and pairing status. If it's flashing, then it's ready to pair.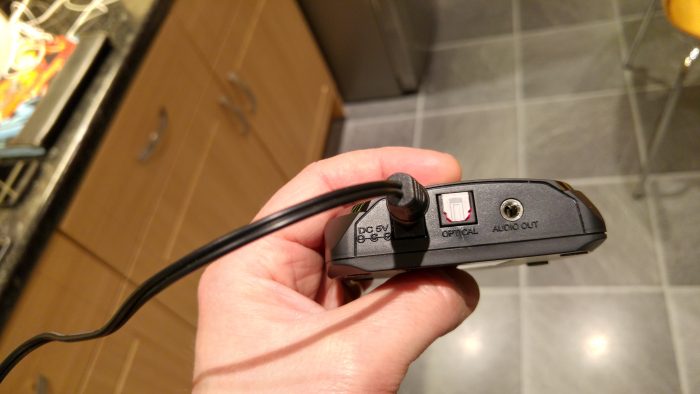 Getting the thing connected to your smartphone or other Bluetooth device is pretty simple. You can either use the traditional method of searching for Bluetooth devices, which works fine and dandy, or you touch your NFC-enabled phone onto the StarTech receiver. This'll automatically pair the device. You can unpair in a similar fashion – either manually via the Bluetooth settings (disconnect) or by holding the device together with the receiver for around three seconds.
Audio quality was very decent indeed, and I also found that – by plugging the USB charger into a cigarette lighter-style charger in my car – I could put this in my car and connect it directly with the 3.5mm audio input of my car stereo. It was certainly cleaner and crisper than an FM transmitter.
The price for this is £69.59 with VAT, which I think is a tad high, but it does have a very good quality audio output and features Wolfson DAC plus the aptX Audio Codec.
Here's an overview just to show you how easy it is to get started with this particular device..
Head to StarTech.com where you can buy the device for £69.59. It's really easy to setup, to get going and plugs into your existing audio equipment in seconds. All that you need to do is play your iTunes music or Spotify tunes on your phone.
StarTech Bluetooth Audio Receiver with NFC Review
Price - 6.6
Audio quality - 9.7
Ease of connection setup - 9.2
8.5
Ultra-quick connection setup, great audio quality, not buttons or switches to worry about. Just a tad expensive.