The Vive VR headset was announced some time back but now, just over a year later, you'll be able to actually buy the thing.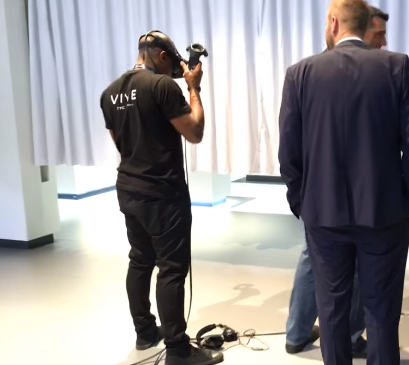 HTC have been working in partnership with Valve and the consumer edition you can buy will have three VR experiences in the box. They are…
– Tilt Brush, by Google. For painting in 3D. We saw this in action during Mobile World Congress. You basically get to graffiti your 360 degree world with stars, fire and brush strokes.
– Job Simulator. Where you take a look at how robots do jobs.
– Fantastic Contraption. A floating grassy island in the sky where you can build a machine.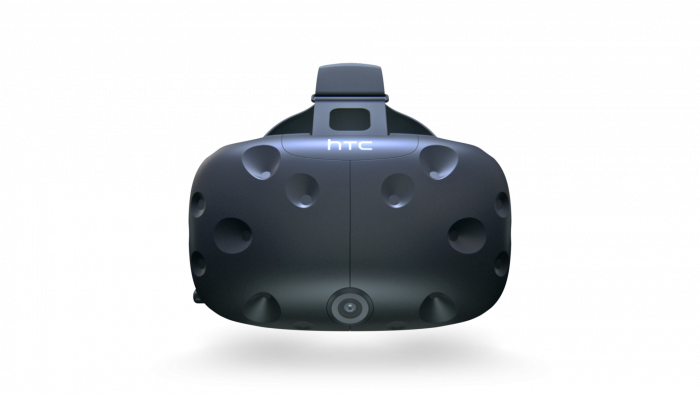 There's also something called "Vive Phone Services" which let you receive texts, send quick replies and receive and respond to phone calls. How much? How much for this? Well, it's available to pre-order today at 3PM with "fulfilment and full commercial availability" on April 5th. Ahh, so another month to wait then. Perhaps the most important part is the price, and that's £689 here in the UK.
Let's do some comparisons..
A Samsung Galaxy VR is powered by Oculus, is £80. However, you'll need a phone to slot in the front. Officially it supports the Galaxy Note 5 (available for around £430.95), S6 edge+ (£700), S6 (£549) and S6 edge £499.99). Let's say that you head to Expansys and get yourself a sexy S6 edge for £499.99 then you buy the Gear VR for £80. Total price? £579.99, and you can unplug the phone when you're not using the headset to use it as .. a phone.
The HTC Vive is over £109 more, but HTC point out that you get three free games, two wireless VR controllers, room scale movement sensors and a built in camera.
I've gotta admit. It's a lot of money. I mean, don't get me wrong, I love VR and the 360 degree experience, but I'm not sure if I'd pay nearly £700 for it.
Full details below..