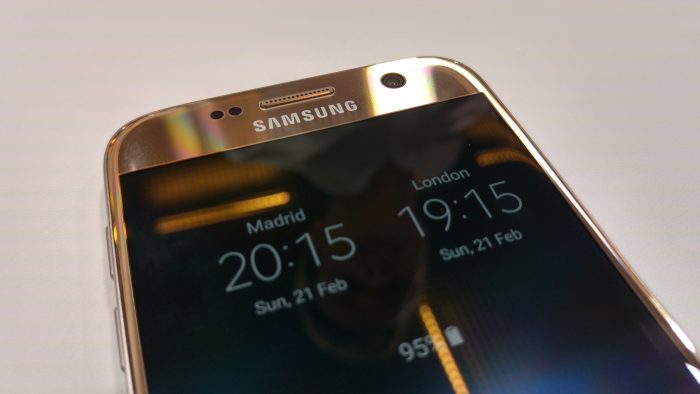 There's going to be lots of networks and lots of offers out there if you're looking to get hold of the Samsung Galaxy S7 or the S7 edge we snapped the other day.
How'd you like to get one for just £24.58 per month? Sound good? Yes, you'll have to get a SIM yourself, so add-on a SIM-only or Pay As You Go plan if you want. However, after 12 months you'll be able to upgrade to the next Samsung Galaxy, and if you pre-order before March 10th you get a free Galaxy VR.
The £24.58 figure is for the 32GB Samsung Galaxy S7 on their Upgrade Programme. You can also get it for £27.32 per month with PayPal Credit. This is only more expensive because you're not putting a deposit down. If you're after the Galaxy S7 edge then it's £27.60 on the Samsung Upgrade Programme per month (there's a £56.90 upfront cost) or £30.68 per month on the PayPal Credit plan. These are all based on 24 month agreements, but you can upgrade after 12 and sign another 24 month agreement on their Upgrade Option.
Of course, if you've got some cash washing around you can just pay £639 for the S7 edge or £569 for the S7. They're available in gold or black 32GB.