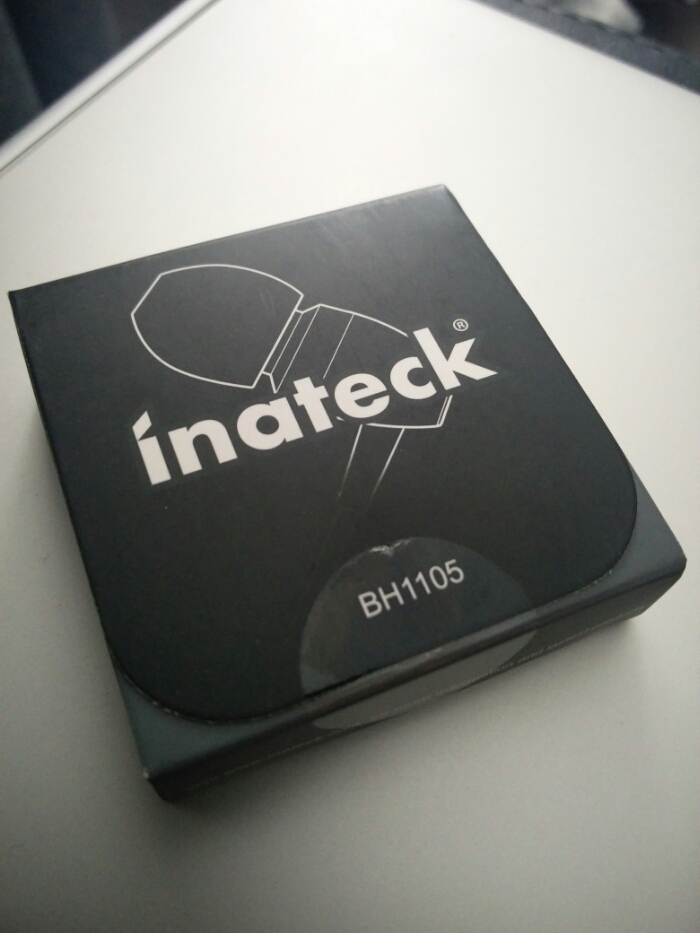 As I've said before, my main use for my smartphone is to listen to media. I'd say that 90% of that listening is podcasts and (bear with me) 75% of that podcast listening is through headphones. Even on a 5 minute walk to the shop I've normally got a pair on my ears.
I have got a pair of very, very expensive Bose noise cancelling headphones, but these I mainly use for flights and when I want to specifically want to listen to music – so they're not my day to day choice.
It's fair to say that I've tried all sorts of headphones. Full sized ones, over the ear ones, in-ear ones, wired and Bluetooth units as well. Let's be honest, purchasing and using headphones is a very personal choice. What you might think is fine and sounds amazing, I may think is terrible and so on.
I recently got sent through these Inateck Premium Genuine Wood In-ear Noise-isolating headphones for review.

Upon unpacking the headphones, the first thing that hits your eye is yes – they are made from real wood. It's not a new idea, let's be honest musical instruments have been made from wood for hundreds of years, so wood and music kind-of go together. Included in the packaging are the usual 3 sizes of ear buds small, medium and large.
The sound is very good for earphones at this price, the middles are rich and the trebles are bright and hiss-free. The bass is firm without being overbearing, if you like a real kick in the bass you may find it a little weak, but I found that for my everyday use (ie listening to spoken word in podcasts sounded fine. They also responding well to a bass boost from an equalizer if needed. I found that medium ear buds fitted my ears snuggly and gave some really good noise isolation (I nearly got run over crossing the road)!
The only drawback I could find when using these headphones was there was no in-line controls or microphone, which did limit there use somewhat when using them with my smartphone.
The Inateck Premium Genuine Wood In-ear Noise-isolating headphones are available from Amazon for the cracking price of £9.99
Inateck Premium Genuine Wood In-ear Noise-isolating headphones. Review
Overall - 8.5
8.5
A decent set of headphones made from real, actual wood. Good sound response and build quality.