A few weeks ago we heard the very exciting news that Canonical, in conjunction with BQ, were going to be releasing a tablet device. I wrote a brief article about the device then with all the bits and pieces about it, and was very keen to get my hands on one. I managed to get onto their stand after fighting through the crowd that was gathered around a Ubuntu-powered, self-balancing, football playing robot!



What I was greeted by were swathes upon swathes of orange-shirted staff and some really nice looking kit. So I naturally made a beeline towards the tablet and managed to grab one to get some pictures of it. Funny thing is that the one I grabbed was actually a member of the Canonical's board's personal tablet, luckily for him it didn't have any juicy leaks on it, shame.
Anyway, I got some pics of it for you to have a look at.
The front is dominated by the 10.1 " screen which delivers a resolution of 1920 x 1080p with a 5 megapixel front facing camera for video calls. That little curve of dots you can see? Ignore that as it does nothing, it is just a logo for BQ.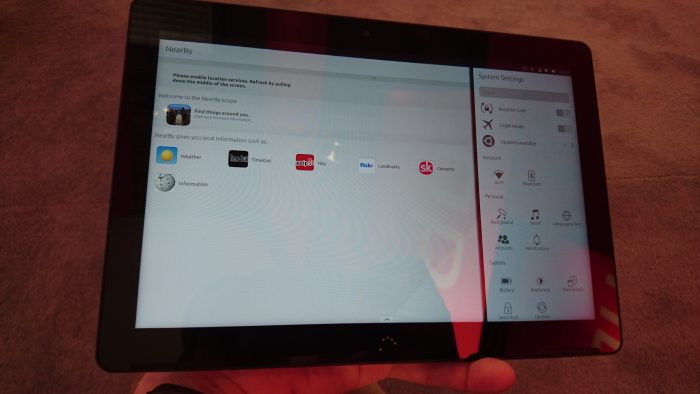 There are also front facing speaker mounted at the base of the screen, which is a little unusual but very much appreciated.
Around the rear, we find the full BQ logo and an 8 megapixel camera with 1080p video capabilities. It also has a nice soft touch finish which feels good in the hand.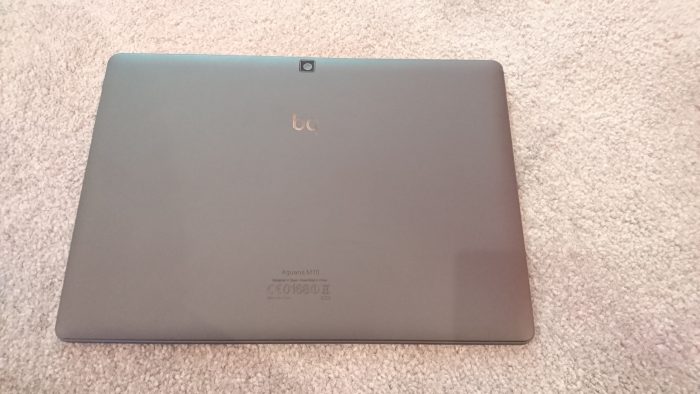 On the right-hand side, you can find the volume and the power key which are arranged at the top of the edge. This means that they will not be accidentally pressed when holding the tablet in landscape mode.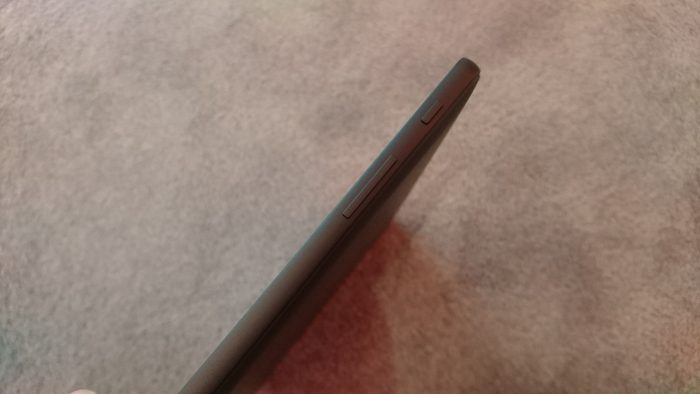 On the other side, we find a microUSB port and then the all important micro HDMI cable, which is part of the key to making "Convergence" happen. You will also find the 3.5 mm headset port.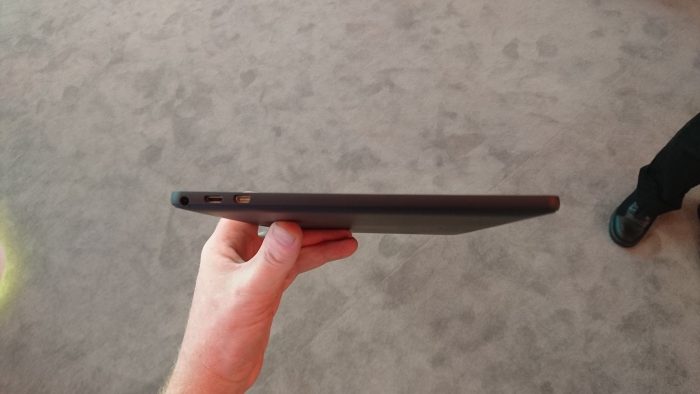 Something you do notice when holding the device in hand is the slimness and lightness. The last port that we have here is a microSD card, and this is located roughly one third in from the edge as you can see below.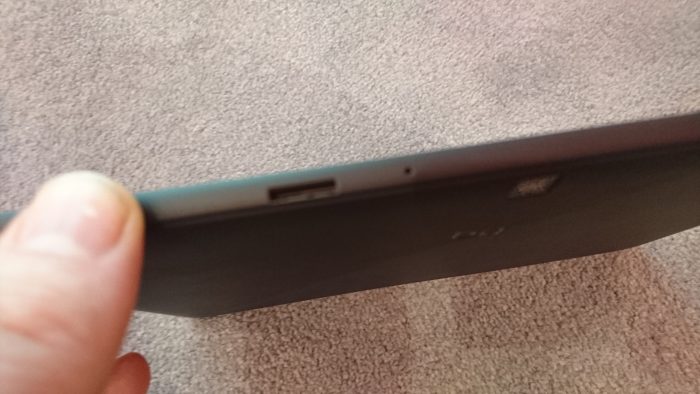 So there we have it, a bit of a tour of the device but – as they say – a picture can paint a thousands words. That'sball well and good, however moving pictures do much better.
Let me introduce my friend Will, who is a project lead for the Ubuntu devices and really knows his stuff.
That was not all Canonical were showing off yesterday though, as they also had the newest line of phones.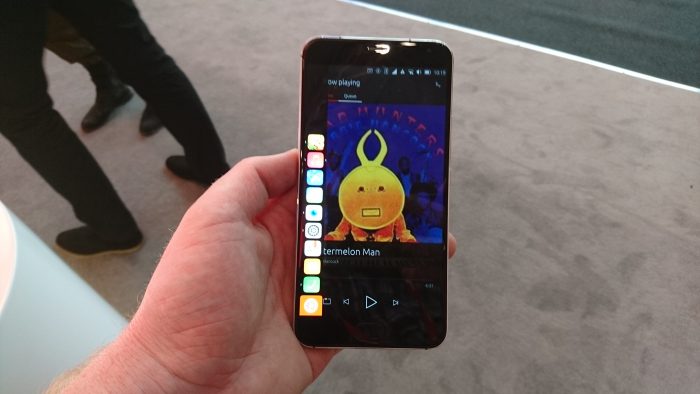 This one is the Meizu Mx5 Pro – Ubuntu Edition. and it is in essence exactly the same as the Android/Flyme running brethren of the same name.
This really is the next iteration of the Mx4 that I reviewed last year and it still doesn't not support Convergence as it has been disabled within the hardware, which I think is a shame. I am not sure as to the reasoning behind the decision. I'm sure there is a sensible reason, I just cannot think what it is.
We have a review unit of the M10 tablet coming into Coolsmartphone towers very soon so rest assured it will be given a thorough review very soon.