It's been a bad few weeks for Apple with numerous bugs and issues being identified. Last week we highlighted another issue with the iOS platform developed by Apple.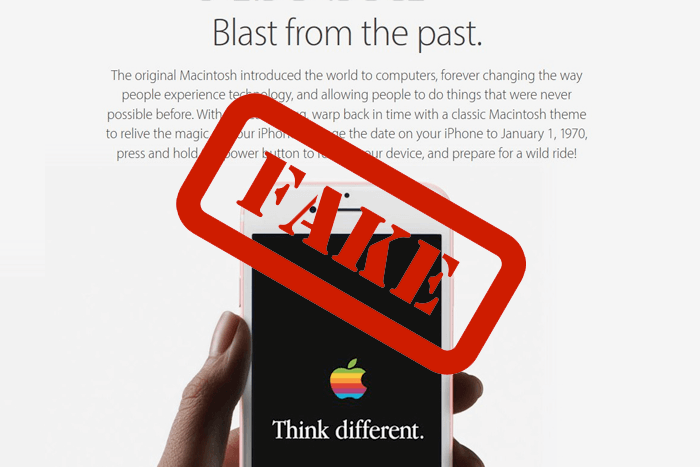 The 1970 bug we highlighted has now been acknowledged by on the official Apple Support website with an update posted today.
Whilst it goes in to no detail, Apple simply state:
Manually changing the date to May 1970 or earlier can prevent your iOS device from turning on after a restart.

An upcoming software update will prevent this issue from affecting iOS devices. If you have this issue, contact Apple Support.
Tom Scott provides a detailed explanation on the the 1970 bug.
We've read several reports and been contacted by people who have changed the date of thier iOS device on the promise of free software or a 'Classic Macintosh Theme'.
Apple stores across the globe have also been affected by users changing the date on the demo devices in-store.
If you have changed the date and are suffering from a device that won't boot, you do have a few options. Firstly, return the device to Apple. Secondly, but this will void your warranty, open your device, disconnect the battery, wait a few moments and reconnect it. And finally, let your device drain its power in full, then leave the device unpowered for 24 hours before charging it and attempting to power up the device.