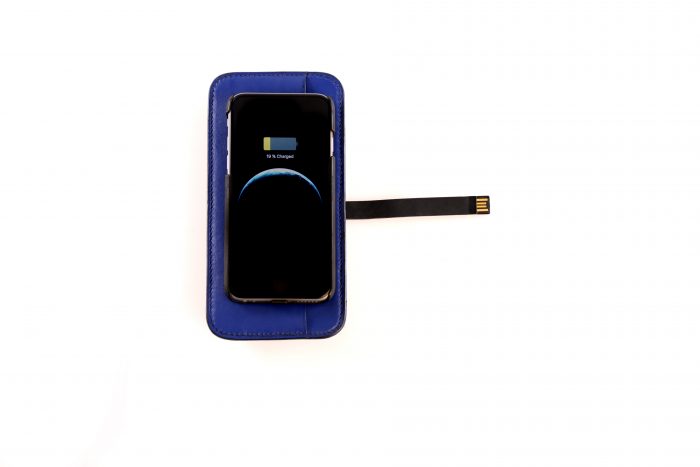 De Rigueur have launched a new product on Kickstarter called the Connected Sleeve, which is a wireless charger embedded inside a handmade leather case for your phone. The cases have been designed specifically by the French designer De Rigueur. The Connected Sleeve received a CES Innovation Award at Las Vegas CES 2016. It is now available from $107 on Kickstarter for the first 100 buyers.
By integrating new technologies into traditional luxury goods designed by eliumstudio, the French most-awarded design studio at the CES, and handcrafted in France, De Rigueur wants to create new hybrid products and a new market for the Fashion Tech sector: the 'Connected Haute Maroquinerie' market. This market combines luxury with the connected objects in a way which Smart makes perfect sense.

The energy consumption is optimised by its patented hardware and its embedded software. You can charge your smartphone twice, and the autonomy should give you about 15 days usage without charging, which isn't a bad feat at all.
You can recharge the Connected Sleeve wirelessly with electromagnetic induction technology at any time and anywhere or with the USB port integrated into an elastomer clasp. You only need to slide your smartphone into the sleeve, or put it on top, and the charge will begin after identification. The Connected Sleeve informs the user about its charge level with a discreet LED and with a BLE (Bluetooth Low Energy) based application.