I don't know about you, but upcoming phone models are a bit easy to guess. The next HTC One? It's got to be the M10. The next Samsung Galaxy? That'll be the S7.
So it's with little surprise to anyone that the next premium device from LG will be the G5.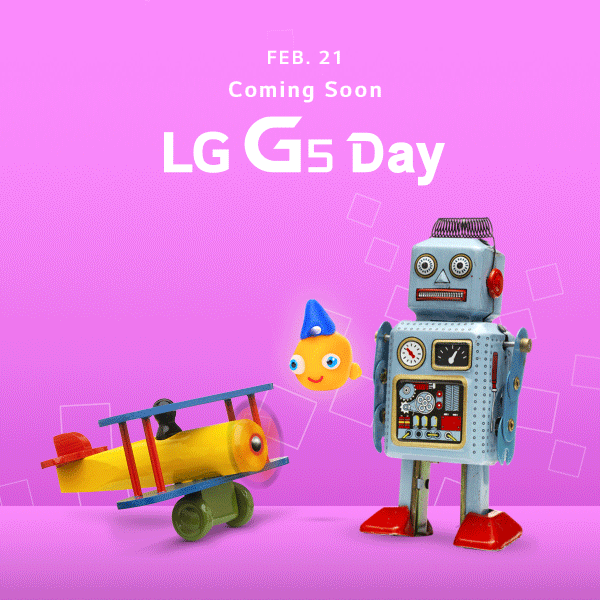 LG did post some pictures on their Twitter feed to drum up interest. There were pictures featuring a number "5". Although they've now gone, LG Korea have added this blog post which reveals the February 21st announcement date in Barcelona. They've even got a countdown timer.
We are hearing that the LG G5 will have a 5.3″ QHD display, 3GB RAM and a Snapdragon 820 CPU. Inside tere's hopefully going to be 32GB af internal storage, plus we're keeping everything crossed that they'll maintain a microSD card slot.
More news as we approach Barcelona..