Picture the scene. I've got me a brand new LG G4. I'm polishing it, I'm treating it well and I'm being told that I spend too much time on it by the wife. It's situation normal.
But then, for some unexplained reason, it starts to reboot itself. It does this at random times and while I'm using various apps. Even, on the odd occasion, when I'm not doing anything at all.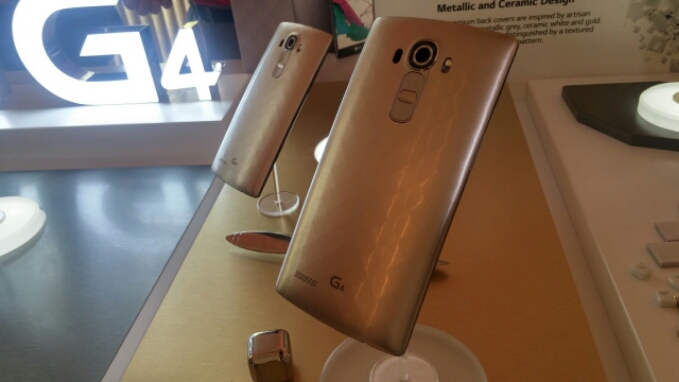 I have a number of suspects..
1 – A dodgy battery.
I discount this because the problem happens when the phone is on charge too, but if you're having this issue try running it flat and then powering it up again and again.
2 – Faulty apps.
I uninstalled my most recent apps and it still did it, so I did a hard reset, only to have it reboot as I was selecting the language on the setup screen.
3 – Misuse.
This is brand new. I mean, brand new. It came out of the box last Thursday and I've been very gentle with it.
4 – Rogue update.
This is a possibility, as I only started seeing it do this strange reboot behaviour after a recent Android patch which appeared about a day after unboxing.
5 – A bad handset.
It could be, but so many others are having the same issue (as you'll see below).
6 – Storage card.
I thought that this was the culprit. However after a few more hours it rebooted again, so removing the microSD card didn't fix it as I thought. I have a "505" model (taken from the first three digits of the serial number).
Update – I've called LG Support. They were, I'll confess, very helpful and are going to diagnose the phone and take it away for repair tomorrow. I'll keep you posted on proceedings. Although the call handler didn't admit that it was a known issue, it did sound like he'd heard the problem before.
Update 2 – It seems that LG have now acknowledged the issue, stating that there's a problem with the contacts on the handset. They recommend getting it booked in for repair.
Here is their statement in full…
LG Electronics has been made aware of a booting issue with the LG G4 smartphone has now been identified as resulting from a loose contact between components. Customers who are experiencing booting issues with their LG G4s should contact their local carrier from where the G4 was purchased or a nearby LG Service Center (www.lg.com/common) for repair under full warranty.

Customers who purchased their G4 devices from non-carrier retailers should contact an LG Service Center with the understanding that warranty conditions will differ. LG Electronics is committed to providing the highest standards of product quality and customer service and apologizes for the inconvenience caused to some of our customers who initially received incorrect diagnoses.
There is now a petition because so many LG G4 owners are having this issue. This appears to be happening to handsets on various networks, under various names and model numbers – so it's widespread.
Further details are available on Change.org.