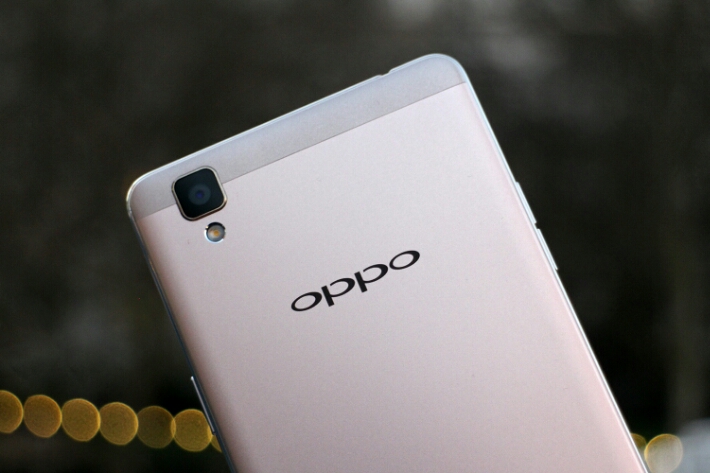 ohere at the mighty Coolsmartphone a number of us have had Oppo devices. Generally they are well received (just have a search through the site to see how much interest this manufacturer has generated). Oppo have now announced a new device – the F1.
If the specs and early impressions are to be believed it's a highly impressive piece of hardware — especially considering the £169 asking price.
The new F1 is remarkably simlar to the Oppo R7 that we mentioned here. It has a metal unbody that wraps around the edges and "2.5D" glass what ever that means on the front. Under that "2.5D" glass is a 720p IPS screen. Admittedly that's not as spectacularly good as the 1080p displays we've seen powering similar-priced devices, but marry that to a Snapdragon 616 processor and battery life shouldn't take to much of a hit.
Also on board is 3GB of RAM and 16GB of storage, which is expandable with a trusty microSD card.
Oppo devices use the company's own operating system called ColorOS. This is built on Android 5.1 Lollipop. It's clear that this OS is influenced somewhat by Apple's iOS, so if you use another Android device like a Samsung or HTC, you might be slightly surprised. The Color OS is highly customisable with additional graphics, skins and wallpapers available to download.
Oppo want the camera to be the F1's ace in the hand, and they have enhanced the experience of the previous Oppo R7 with enhancements to both the hardware and the software. The rear camera is a Samsung 13MP ISOCELL sensor, offering Phase Detection Autofocus with a claimed focus time of just 0.1 second. It also delivers Ultra HD, which combines four images and compresses the data to make a 50MP image.
The front camera is an 8MP sensor with a wide f/2.0 aperture lens and a 1/4-inch sensor which Oppo want you to use to take "good selfies." Oppo state that it lets in 44% more light than other smartphones and images are 35% brighter than traditional 5MP selfie phones, there's lots of filters and options one of which allows users to take a selfie by opening your palm in front of the camera.
The F1 will be available in gold and rose gold depending on market and can be pre-ordered in Europe from OPPO's website.
Hopefully we will get one in for a full review ..