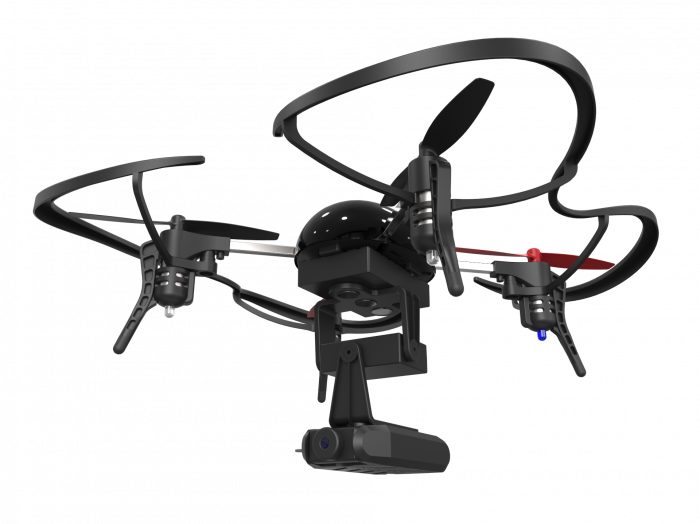 Extreme Fliers gave their first début to the first finished production of its newest drone at CES last week, the Micro Drone 3.0. The new and improved Micro Drone 3.0 has an updated HD camera, an accompanying smartphone app and offers First Person View (FPV) flying. Extreme Fliers exceeded its original design and upgraded the camera through the connection of a bespoke magnetic battery to allow users to connect the camera in any direction with a simple snap. The Micro Drone 3.0 features a 500mAh battery with magnetic pins, and is more powerful yet smaller and lighter weight than its predecessor. The bespoke magnet specification also provides full 180-degree reversibility.
The camera comes with Wi-Fi connectivity. Using the Wi-Fi camera, users can directly live stream to the app, with an extended live streaming range – anything from 50ft to 150ft. With the long range traditional handset, users can continue recording video up to 300ft as well as storing footage on board with an SD card.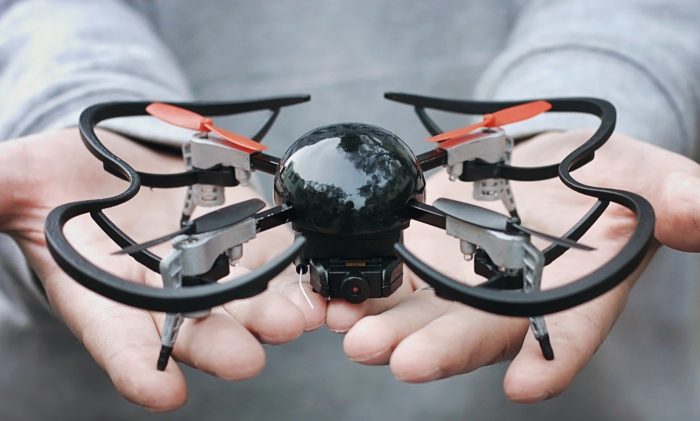 Fly the Micro Drone 3.0 with either the handset or your smartphone via the free Micro Drone 3.0 app. Live stream to the app and simultaneously record footage using the camera, and fly in FPV mode with the Google Cardboard VR viewer.
The founder of Extreme Fliers, Vernon Kerswell, said: "The maker spirit always urges us to invent and to change the world with new technology. As the first small size consumer drone manufacturer in the UK, we think this product will enable the mass adoption of personal drones."
The Micro Drone 3.0 bundle (including handset controller, camera, VR headset, battery and charger) is currently available to pre-order from Indiegogo at $175 and will be available to purchase from major retailers in Europe and in the U.S. from January 2016 at $200 RRP. The Micro Drone 3.0 app is available to download for free from the App Store and will soon be available on the Google Play Store. New Micro Drone 3.0 modular-design accessories will be released throughout the year. Find out more on www.microdrone.co.uk.