With Nest and Hive currently dominating the UK Smart Home market, the Smart home climate control company, tado° announced yesterday its new partnerships with AT&T and UK-based O2 in an attempt improve life at home through connectivity.
tado° always ensures that your home is pre-warmed before you even step through your front door by automatically turning your heating on when you are heading home.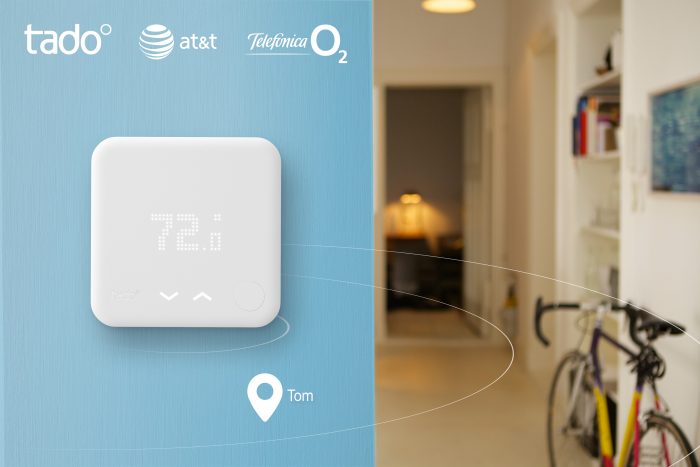 David Plumb, the Digital Director at O2 says: "By partnering with the very best device, platform and service providers, we will be able to give people the smartest tech for their homes. But crucially, we will use our O2 Gurus, with installation experts, to make it easy and simple for people to get the most out of that tech, ensuring they can save money and time or simply gain peace of mind. With 25 million O2 customers in the UK, we are excited to be using our scale and expertise to help customers get the everyday benefits of connected tech in the home."
"Intelligent climate control is emerging as a clear centre piece of any connected home. Through these partnerships, O2 and AT&T will bring tado°'s unique functionality to its vast audience of consumers who are rapidly adopting the concept of the Internet-connected home," said Christian Deilmann, CEO of tado°.
The tado° solutions via O2 and AT&T will be brought to market in summer 2016. Watch this space as things begin to heat up.