The smart home is certainly being pushed by Samsung at this year's CES. Three new products that were announced, AddWash for all their front loading washing machines (I know not a phone!), POWERbot Turbo and POWERbot Essential Wi-Fi. The POWERbot series are robotic vacuums.
"Samsung's focus is on marrying beautiful design and practical innovation to create appliances that help consumers be more efficient. Taking note of the way consumers tackle cleaning in their home, we set out to create simple yet meaningful solutions to address obstacles they often just accept as part of their routines," said John Herrington, Senior Vice President, General Manager of Home Appliances, Samsung Electronics America. "Our two latest washers reflect Samsung's commitment to infusing refined style, thoughtful innovations and unmatched performance into everything we do."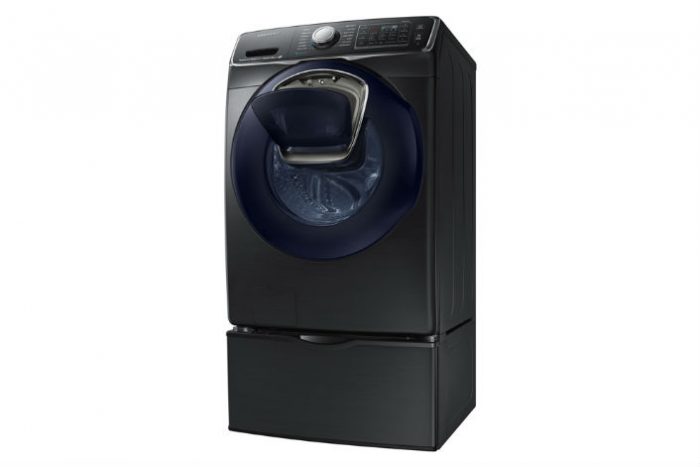 The Samsung Front Load Washer with AddWash has a distinctive access door that makes it convenient to add any item such as a piece of forgotten laundry or extra detergent in mid-cycle without needing to drain the washer and open the main washer door.  Very handy for that forgotten sock, which happens quite a lot with my family in particular! The new washing machines are pretty big too, with the world's largest 5.0 cu. ft. capacity that can handle 3.6 baskets of laundry in a single load built into a standard 27-inch washing machine.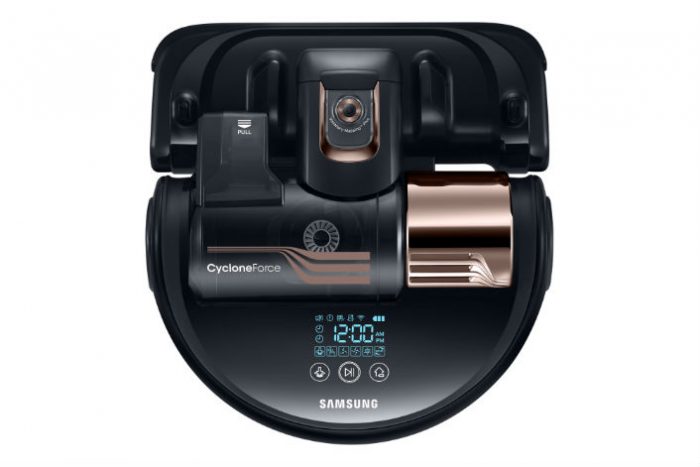 Now onto the POWERbot vacuums, in the past robotic vacuums have not been very good. Samsung state at their new robotic vacuums are now with 70 times more powerful suction than the leading robotic vacuum brand.
Equipped with Smart Control Wi-Fi connectivity, the vacuum enables consumers to control the movement of the vacuum remotely using their smartphone. The "Select & Go™" feature creates a virtual map of the entire home on your smartphone app, with each room that can be named individually. It then lets you pick specific areas or rooms in the home that may need cleaning. Simply select a room and the vacuum will make its way over there. With an enhanced digital mapping system that can literally "see" its way around your home, Samsung's new robot vacuum delivers the ultimate clean, all without lifting a finger.
The POWERbot Essential Wi-Fi Robotic Vacuum provides 10 times more suction than the leading robotic vacuum brand and is also equipped with Wi-Fi capabilities so you can easily schedule specific cleaning times or turn the vacuum on/off.
Both robotic vacuums feature Visionary Mapping™ Plus System, with an onboard digital camera and high performance sensors that detect its surroundings and map out the optimal cleaning path. As it cleans, the vacuum stores this path as a Digital Floorplan® as the most efficient path to systematically clean your home and navigate around typical obstacles with ease. The robotic vacuums' Cyclone Force system uses strong centrifugal forces to pick up and separate dirt and debris into an outer chamber to reduce filter clogging and to maintain optimal suction power as it cleans your whole house.