I had to paint our hallway recently. Trying to choose paint is always a difficult process. There's usually a thousand different versions of "beige" with crazy names like "harvest dawn", "straw mocha" or "Oxford stone".
Now, in 2016, I'm getting information about a phone which is "Deep Garnet".
Come on, hands up. Hands up who knows what colour "deep garnet" actually is. Well, if the preview image below hasn't spoiled it already, you should be aware that it's basically a dark red colour.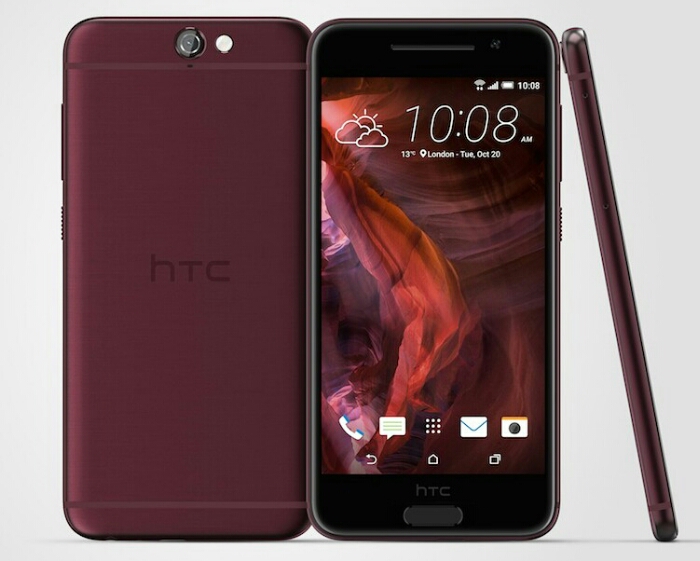 Nice it is though, and the HTC One A9, which we reviewed here, is now available in this lovely colour exclusively from Vodafone UK. 
You can get it for a £9 up-front cost and then a £29 monthly charge – that'll get you 1000 minutes, unlimited texts and 1GB of data. If you want to ramp things up a bit, then a £9 up-front cost and £39 monthly payment will get you access to Netflix, Sky Sports Mobile TV, Spotify Premium or a NOW TV Entertainment Pass for 6 months. That'll get you unlimited everything and 6GB of data.
More details can be obtained on the Vodafone blog or you can buy one on the Vodafone website.