Remember that awkward moment when you'd ask the people in your office whether they had a "Nokia charger" or a "Samsung charger" ? There were so many different types of plug that it became a strange game to find the right one. Was it the tiny round plug or the slightly-fatter one? The strange square-shaped one or another random shape?
Luckily here in Europe standards were implemented to ensure that all mobile handsets are chargeable via microUSB connectors. Apple, of course, did things a bit differently and instead started charging a massive £15 for a converter.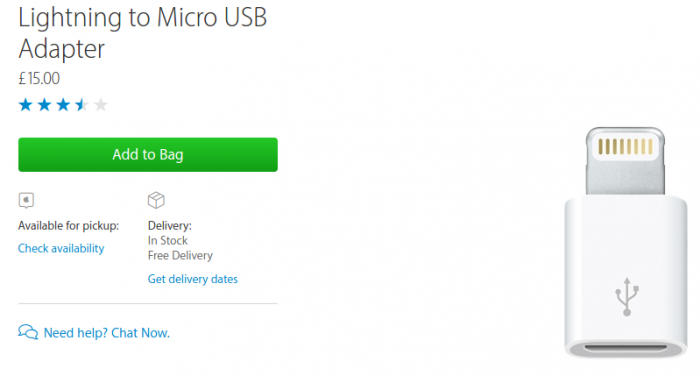 However, I now need a converter just like this because the new Nexus 6P uses a USB Type-C plug. You'll get one in the box of course, and one end will plug into your standard USB wall-charger or car-charger as normal. However, if you have lots of cables in your car, at your office and in various rooms at home then you'll probably be wanting to use them instead of throwing them all in the bin and buying new USB-to-USB-C tables.
Back to that Apple Lightning-to-microUSB connector then. It's a simple concept. You plug the little adapter into the bottom of your iPhone and then plug the microUSB charging cable into the bottom of that. It'll convert any male microUSB male plug into a male Lightning plug.
Here I need something similar for the Nexus 6P, converting the stacks of microUSB cables I have around the house into USB Type C. I don't want to necessarily replace the whole cable, because I still have Bluetooth speakers and other bits that charge from standard microUSB. I just need the same cables to have either a microUSB or USB Type C output depending on what I'm charging.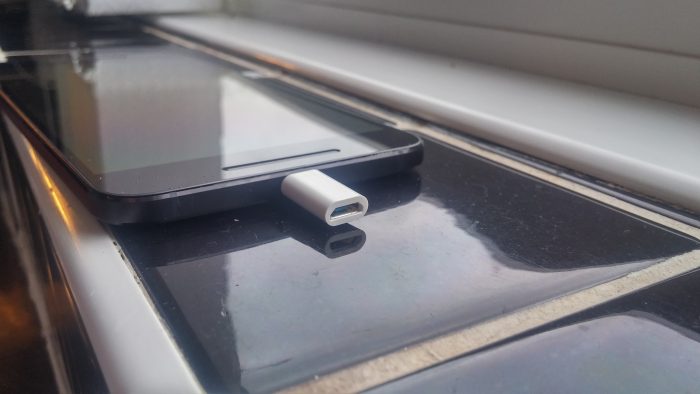 So, I headed off to eBay and did a bit of searching. The result was this, a tiny adapter / converter which accepts the male microUSB plug that you'd normally plug into other phones and then converts it to a USB Type C connector.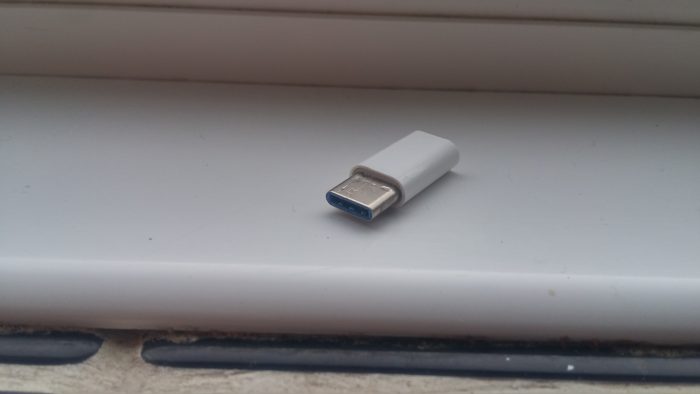 That, I'll be honest, is all I can actually write about it. I paid £1.79 for one and it does the job perfectly. I actually got two – one to go in my wallet (when I'm out and about and need to "borrow" a charging cable from elsewhere) and one for at home so that I can plug it into my home chargers or the portable battery packs I have.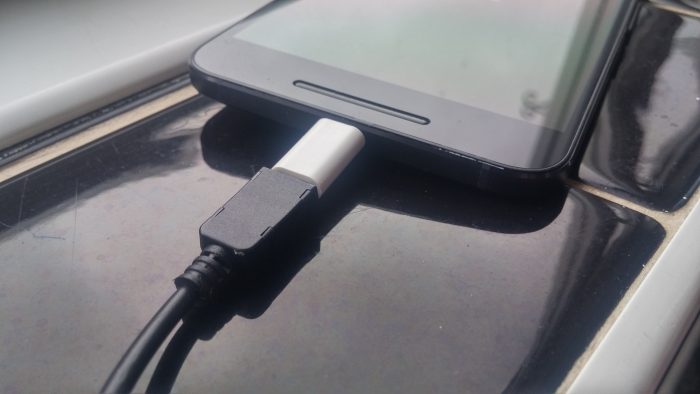 Here's a video overview..
If you want one of these, head to eBay and just do a search for "usb micro usb type c". Prices tend to range from 99p upwards.