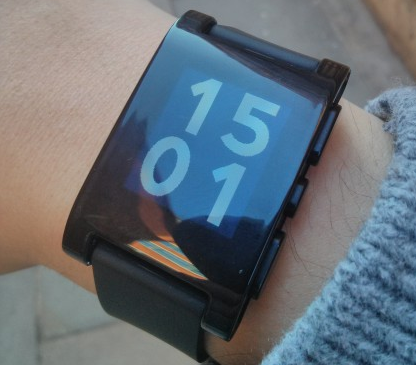 I hope you all had a fantastic Christmas break and you're all now ready to go back out to the shops in a frenzy of retail craziness. Today we've got a few of the mobile gadget bargains that you'll be seeing, including this rather cheap Pebble Smartwatch. It's now selling on the Currys website for a mere £44.99 and, whilst it may look a little old and clunky when compared to the very latest smartwatches, it has a great battery life and a simple notification system that'll keep you in the loop with all your messages and social media updates.
It's waterproof and, although it doesn't have a colour screen, it was my companion during the Mobile World Congress back in February and kept me informed about upcoming appointments and launches in a reliable fashion.
So, put the crisps and peanuts away, lift yourself up, grab your phone, then sit yourself back down again and order one. 🙂 Head to Currys for more information.