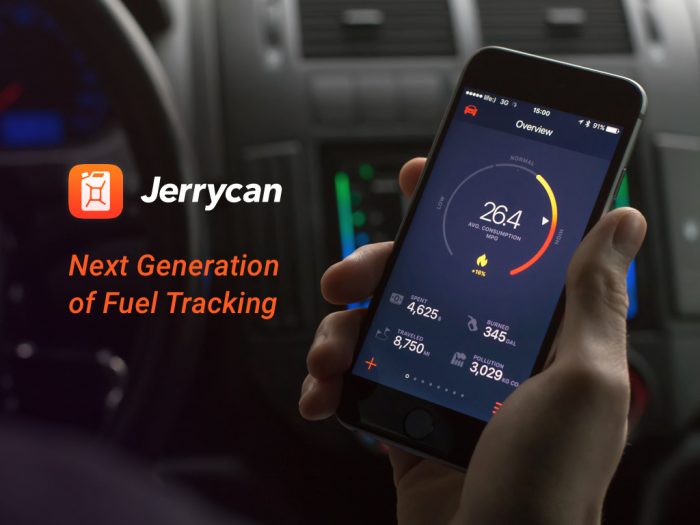 JerryCan does many things – and many things well. When I hear the word "mileage tracker" I start to fall asleep, but JerryCan's stunning UI, smooth animations, and array of features make it the best of its kind.
Of course, JerryCan can help you track your gas mileage, calculate expenses, and display environmental impacts, but the developers took things one step farther: JerryCan will suggest ways to drive smarter. JerryCan can detect gas stations near you and pulls reviews and information about them, alerting you of the quality of the gasoline. All of this requires little effort on your part – JerryCan is capable of sending reminders when you arrive at a gas station to input any data it requires.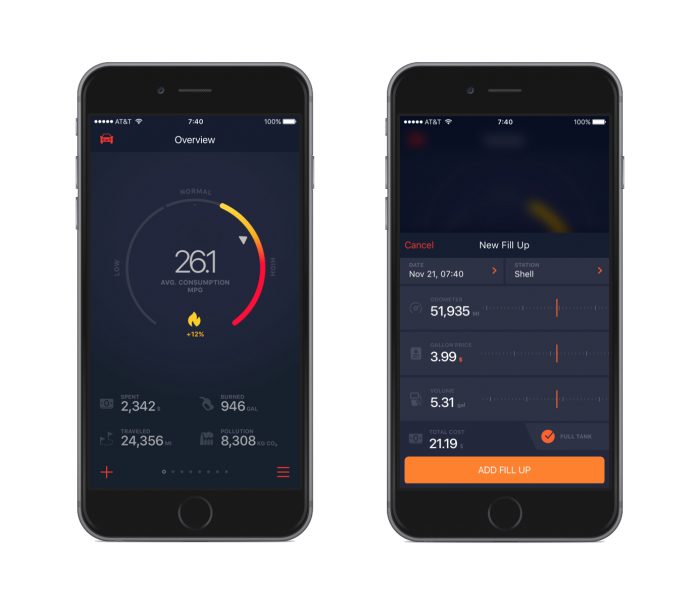 Don't worry about needing to deal with large amounts of numbers though, because Jerrycan uses intuitive sliders and swipes to quickly input the information at the pump, rather than struggling to type in all those prices!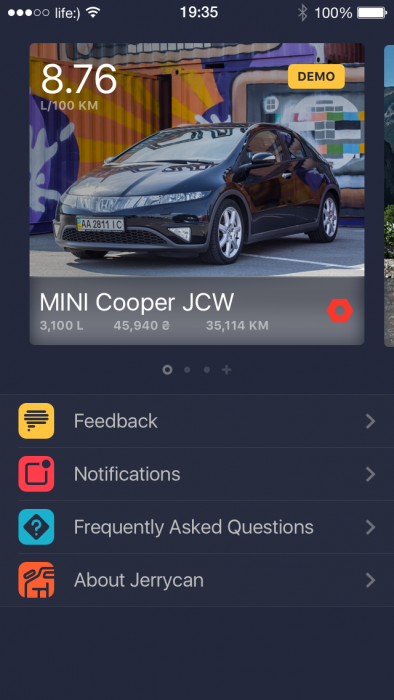 JerryCan has support for numerous vehicles and is a great way to improve your driving. The tips it gives are great, the graphics are clean, and the data is presented beautifully. Watching trends over time, comparing driving in the city vs. motorway, and getting to see how you're helping the environment are all great uses for JerryCan.

I highly suggest taking JerryCan out for a spin (get it? – Because you take cars out for spins…) It's available on iPhone for an introductory price of $2.99 before rising to $6.99. But that's only pennies compared to how much the app will save you in the long run, right?
Full Feature List
Tracks MPG and Mileage
Jerrycan shows actual fuel consumption, mileage and MPG for city and motorway
Calculates Fuel Expenses
Know your real cost per mile or km and how much you spend on fuel daily, monthly or lifetime.
Shows Ecology Impact
See how many trees you saved and how much oil you have wasted.
Improves Eco-driving Skills
JerryCan helps you improve fuel-efficient driving. Eco-driving can save you up to 20% of fuel bills and significantly reduce carbon footprint.

Easy to Track
All data is wrapped up in beautifully crafted reports. Thus, you can easily track all important ratios and analyze how your driving impacts your wallet and ecology.

Reminders
Each time you're on the fuel station to fill up the tank with fuel, Jerrycan sends you a gentle reminder to enter fill-up data to provide you with the most accurate driving reports

Import Data Seamlessly
If you're using any other fuel tracking app like GasCubby or Road Trip and are tired of filling out numerous numbers and an outdated interface, you can easily switch to Jerrycan.