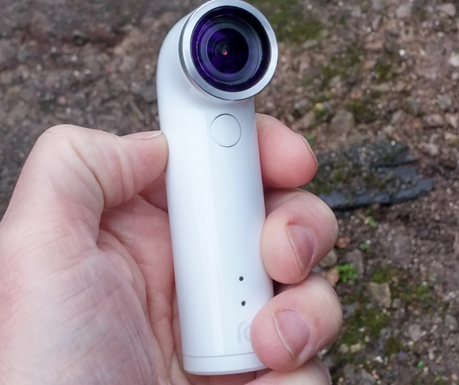 Remember this one? A camera without an on-board view-finder, but one that you could fix to your bike / boat / board and get active with – the HTC RE is now cheaper. Marks and Spencer (yes, Marks and Spencer) have knocked the £139 price of this portable digital camera down to just £69.50.
It's available at this price only in white (like the one we reviewed). You can attach it to the front of your car too if you want. It certainly got some interesting looks from other drivers when we tried it.
Free delivery on this, or you can just pop down to the shop and get it with some of those lovely "comfortable" pants.