We've had a bit of a journey with these portable chargers. They were given away free to EE customers but then the stock ran out extremely quickly. Another batch were made available and, for a while, everything seemed fine. However, a few complaints started appearing online and some "bad batches" were blamed.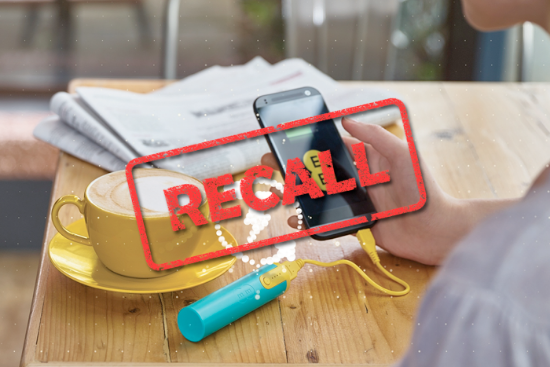 Today though, things have gone into reverse big-style, as EE has announced a full recall of each and every Power Bar out there.
EE tell us…
This is just a precaution, but we want to make sure all our customers are safe.
Just a precaution then. Nothing to worry about. I'm sure we're all probably OK to use them for a bit longer though. I mean, we've used them this long, haven't we?
Oh wait..
If you have a Power Bar, you should stop using it straight away and hand it in to one of our stores.
That sounds a bit more urgent…
We are taking this action because we are aware of a very small number of further incidents where Power Bars have overheated in circumstances that could cause a fire safety risk.
… and so does that…
However, it's not all bad. EE are giving out £20 vouchers for every EE customer who returns a Power Bar to an EE Store. You can then redeem your voucher at accessories.ee.co.uk.