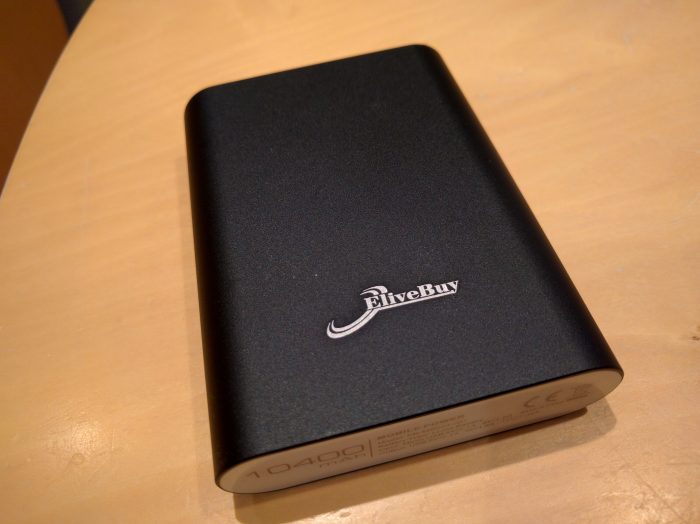 We get a lot of these. Basically, when you're walking around or away from a mains socket or far away from that cigarette lighter in you car, you can get a boost with a portable battery like this. Yes, it's a bit heavy and a bit clunky but if it's in your pocket you'll not have any issues with charging.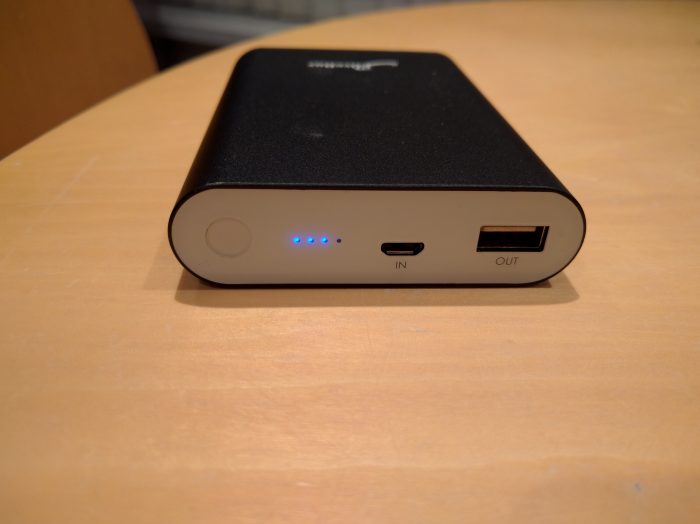 This is a 10,400mAh battery wrapped up in a cool metal shell. You charge it up with the cable supplied (USB to microUSB) and, if you tap the power button, there's four LED's up on the top of the device which glow depending on the charge. If the first LED is flashing then you've only got between 0-10% so it's worth charging. A static LED represents 10-40% on the first LED, 40-70% on the second, 70-90% on the third and 90% and above if all LED's are lit. When I unboxed this it has all four lit and was ready to use. You just need to put the necessary cable into the USB output port, but again you get that supplied USB to microUSB cable so you can use that. A small bag comes with the device and you can keep the portable battery and the cable in there with a drawstring top to keep it all cosy.
When you plug in your device you'll need to press the small indented button to turn the battery on. When you do this those LED's will stay on whilst charging.
The device puts out up to 2.1A at 5V and has Quick Charge 2.0 support. It'll also charge other things because this is quite clever – outputting 5V, 9V or 12V depending on what's required. Plus, because this is 10,400mAh, it'll recharge my 3,000 mAh phone battery from flat almost three and a half times. That's pretty decent and I can stash it in my coat pocket so that it's ready when I need it.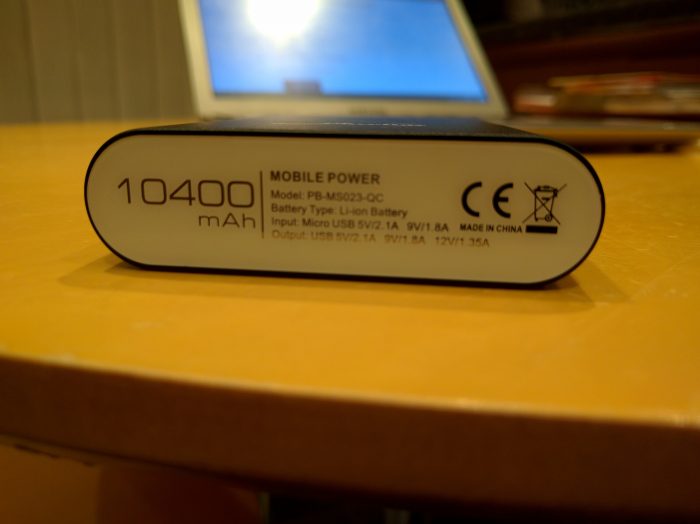 This works as expected and shuts down gracefully when you've finished charging. It's lasted me quite some time too. Get it here from Amazon for £16.99.
Elivebuy External Battery Review
Overall - 8.9
8.9
A solid, metal portable charger which will last for quite some time. Nice.