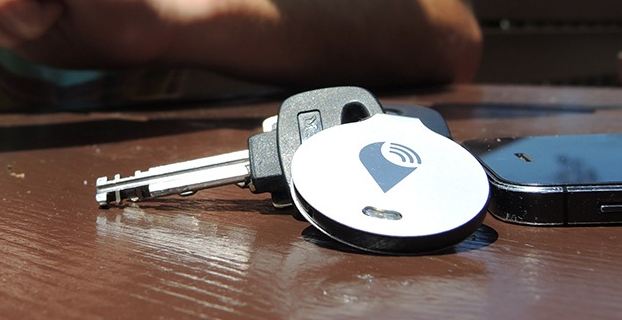 Remember those little TrackR gadgets that attach to your prized possessions? They're designed to locate your luggage, bags and other valuables so that you don't lose them. They don't use full GPS and instead rely on Bluetooth LE (Low Energy) to alert you when you go out of range. If you totally lose them then you're reliant on other TrackR users walking past your item to let you know where your item is.
These little coin-shaped trackers are being sold by EE and they were £24.99 for one, £44.99 for two and £79.99 for four. We've heard a varied mix of feedback on these, and it's perhaps a little strange to see EE slashing a massive 90% off the price of these now.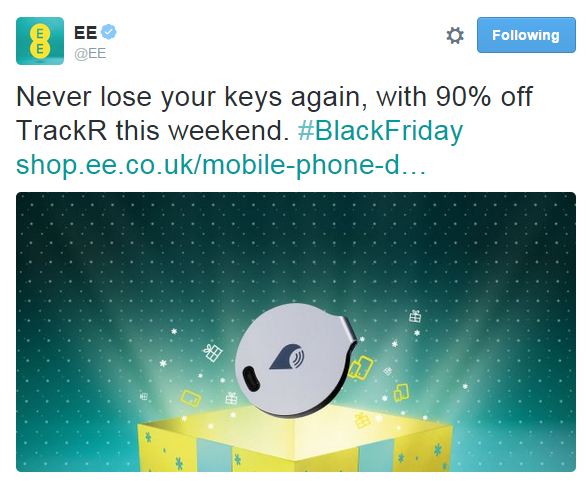 What's even stranger is that, despite this tweet, they're don't appear to be included in the Black Friday online deals taking place this weekend and the TrackR kit is still full-price on the site. This one, for some obscure reason, is only available in-store. So, if you want 90% off (£4.49 for two), go and fight the traffic, pay a fortune to park and walk to your local high-street shop. If you want to pay the £44.99 full price (which really doesn't seem right), go to their website and get a couple there. You won't though, because that. Would. Be. Mental.
Other EE Black Friday deals include the completely "free" Alcatel Pixi 3 (3.5) – which has got a fairly small low-res screen but could be OK for a child this Christmas – and the Huawei T1 Pro 8 tablet for £119 on Pay As You Go. Head to the Black Friday deals for more information on these. They've also got a cool 12-month SIM-only deal for just £16.79 which gives you unlimited texts and calls plus 4GB of double-speed 4GEE data. Not bad that. You can pay £23.19 per month to nudge that up to a massive 10GB of data per month. Ooo.. tempting.