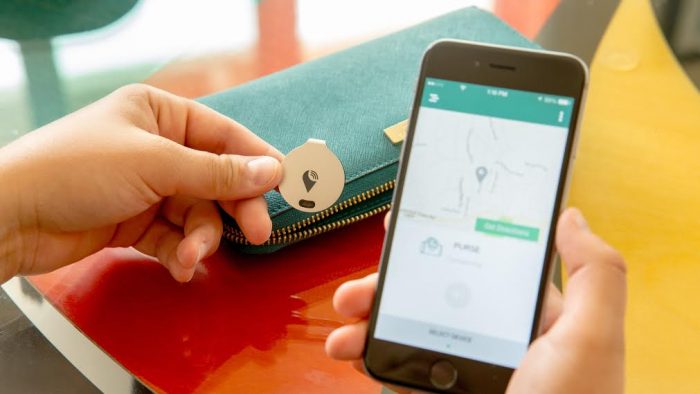 After raising a serious truck-load of cash on Indiegogo, TrackR was born. It's a small, coin-shaped device which you can attach to your keys, stick in your wallet or put on your handbag. Working with an app, it shows you where your things are and also works in reverse too – letting your find and ring your phone by pushing a button on the TrackR. If you're too far away, the TrackR system can alert all other TrackR users and it'll report the location that the item was last seen.
Here's a video showing it all in action..
Why am I mentioning all this ? Well, apart from going to buy this from the the TrackR website in the USA (we can't seem to find the actual TrackR Bravo devices being sold on the UK TrackR website), EE now selling them too. It's all part of their "EE connected" strategy, and has already seen the EE Pet Pal service gettng shown off.
As for pricing, EE will sell them in packs of one for £24.99, two for £44.99 and four for £79.99. Head to EE.co.uk.
More detail below..