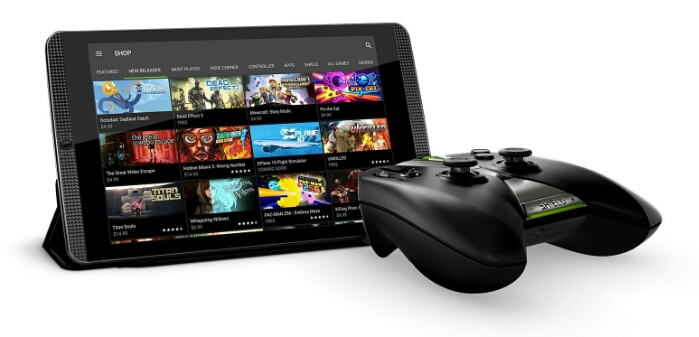 Last year there were two big tablets released with NVIDIA on board. One was the Google Nexus 9 which we reviewed here on site. The other slipped under our radar as it was being pitched more at gamers.
This one was called the "NVIDIA Shield Tablet". It was a good tablet that had a lot of likable features including stylus support and an additional WiFi direct gaming controller. It was also capable of tying into the NVIDIA Grid gaming network and allows you to play PC games on the tablet over the internet.
Unfortunately it was plagued by battery issues and NVIDIA had to do a recall. Those who purchased the tablets did get them replaced with new devices with very few questions or issues.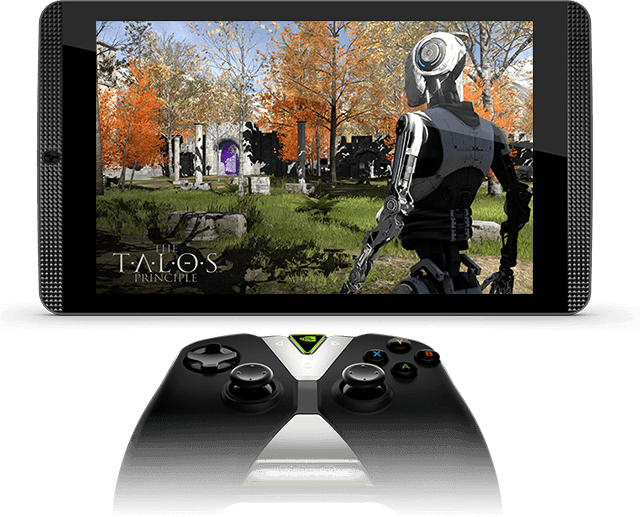 Now they have released a revamped version called the NVIDIA K1 Shield Tablet. It is selling for £149.99 and that will net you a 16GB device.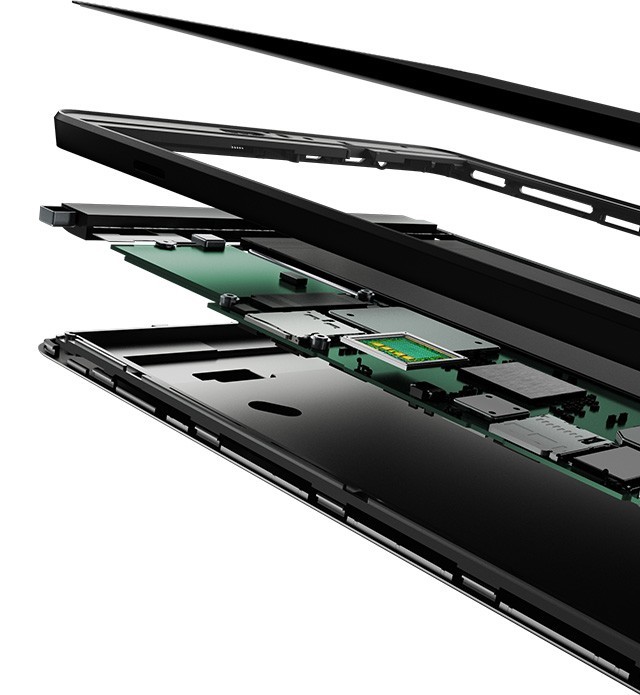 Here's a look at the specs…
Processor: NVIDIA Tegra K1
Display: 8" Full HD (1920×1200) / 4K Ultra-HD ReadyAudio: Front facing speakers, Dual bass reflex port
Storage: 16GB built-in + 128GB with MicroSD ExpansionAudio jack: 3.5 mm stereo headphone jack with microphone support
Cameras: Front: 5MP HDR; Back: 5MP auto focus HDR
WiFi: 802.11a/b/g/n 2×2 MIMO (2.4GHz and 5GHz)Bluetooth: Bluetooth 4.0 LE
Motion: 9 axis (g-sensor, compass, gyro)
HDMI: Mini HDMI 1.4a
USB: Micro-USB 2.0
Battery: 10 hours HD video playback (19.75 Watt hour Lithium ion)
Weight: Weight: 12.6oz
All in it is not a huge evolution from its predecessor, but they have launched it with a much more compelling price point. It also has a vast array of accessories made by NVIDIA for the device. Unfortunately the stylus I mentioned is now no longer included and it will require to be purchased separately.
NVIDIA also have a great track record when it come to updates for these devices and they have stated that Android 6.0 (Marshmallow) will be available very soon.
So, if you are looking for an inexpensive but high quality gaming device with the same horsepower as the Nexus 9 (albeit in a smaller form factor), then check out this Ebuyer page.
A lot of tablets claim to be good 
at
 gaming. But how many tablets are specifically designed 
for
gaming? That's where the NVIDIA SHIELD tablet comes in – and now we've brought it back.
Built around the NVIDIA Tegra K1 mobile processor, the SHIELD gaming tablet is lightning fast. It boasts 16GB of internal storage as well as a microSD card slot that gives users up to an additional 128GB of expanded storage. In addition to that, the tablet also rocks an 8" Full HD (1920×1200) and Mini HDMI output which makes it a cinch to connect to a TV.
Of course, where it really shines is in its complete integration into NVIDIA's gaming ecosystem, which is second to none. The tablet is perfect for gamers who want to play games on the go or on the couch. And when paired with the SHIELD controller, it's gaming chops become even more apparent.
Enjoy Great Entertainment
Thanks to the inclusion of a Mini HDMI port, using your tablet to play games on your TV is also easier than ever. Once you plug the HDMI cable into your TV you're met with a dialog box that asks if you simply want to mirror your display from your SHIELD tablet K1 to your TV or if you want to use it in console mode. We used mirror mode to easily watch Netflix, Kodi and more on our HDTV. Console mode prompts you to connect your SHIELD controller and once connected; your tablet offers an amazing gaming experience.
Stream and Play The Best Games
We use our gaming tablet to play and test Android games and whether using touch controls or the SHIELD controller, the gaming experience is always a blast. We also continue to grow the list ofAndroid games available on SHIELD devices.
For AAA PC games, you can't beat NVIDIA's cloud gaming service, GeForce NOW. Gamers can access an ever-growing library of AAA PC games on their SHIELD tablet K1 and stream games to be played on the device itself – or your TV via Mini HDMI cable.
The First to Get Updates
NVIDIA is committed to ensuring that our fans have the most up-to-date software around and to that end you'll receive over-the-air updates from NVIDIA as soon as they're made available. Of course everyone is excited about Android 6.0 Marshmallow and the SHIELD Tablet K1 will be one of the first tablets to rock Google's latest operating system.
Accessories Galore!
Designed with gaming in mind, the SHIELD tablet K1 is compatible with NVIDIA's amazing SHIELD controller. The SHIELD controller rivals other next-gen controllers when it comes to feel as well as performance. Using ultra-responsive Wi-Fi Direct which offers 2x lower latency than Bluetooth, gamers will welcome the lack of input lag. Additionally, the controller also boasts hi-fidelity headset audio for chatting with your friends in-game.
The controller isn't the only accessory as the SHIELD tablet K1 also works with the SHIELD tablet K1 cover, SHIELD DirectStylus 2, and when traveling abroad you'll definitely want the SHIELD world charger .
For gamers looking for a mobile gaming option that's about more than just "mobile games " you can't beat the NVIDIA SHIELD tablet K1. With access to both an enormous library of Android games as well NVIDIA's GeForce NOW cloud gaming service, you'll be hard pressed to find a more complete "mobile" gaming solution.
Learn more and get your NVIDIA SHIELD tablet K1 today!
[\showhide]