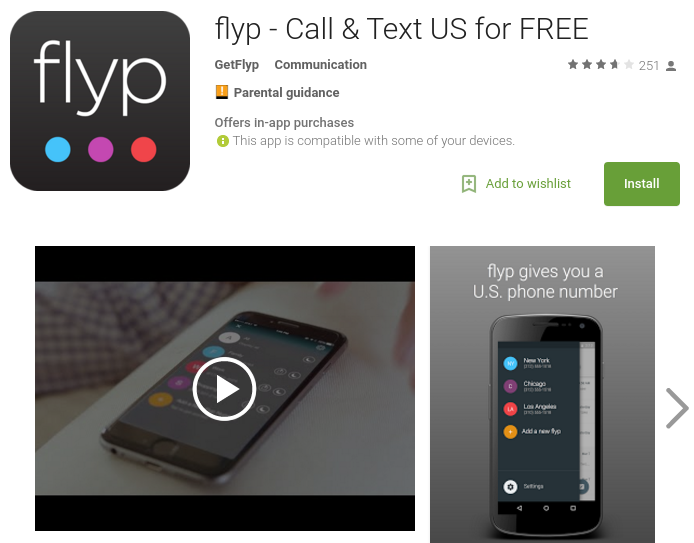 Yesterday I was banging on about making international calls and ways to keep in touch with people that are far away.
This is flyp, an app which give you a free US phone number on your smartphone. The app lets you call and text any other American number for absolutely nothing. You could be there, sat in old London town drinking proper English tea whilst talking to your friends and relatives in America for as long as you want. You can even text them for free too.
If you want to be reached on your virtual American number, you can get up to six numbers to use, and you can even have a voicemail system too. If you want to perhaps set up a business with a US presence, this is the way to do it. You can choose the area code to localise your business further.
Only US phone numbers are available, so no good for my Australian requirements, also it must be noted that your first flyp phone number is free for a limited period, and each additional flyp phone number is £2.99/month.
Head to getflyp.com for more information, or watch this promo video..