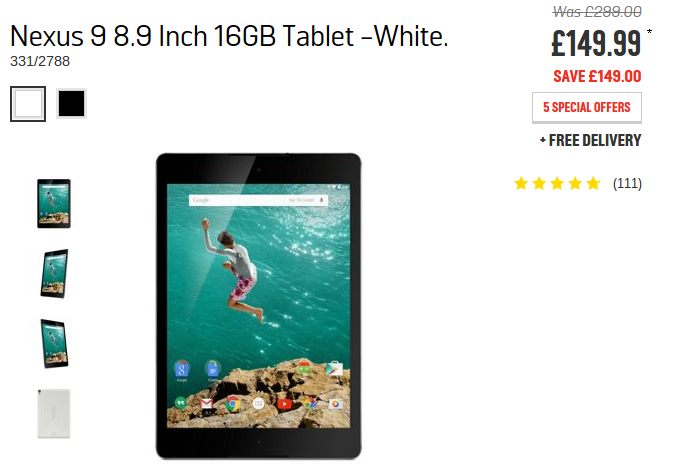 If you're out buying Christmas gifts then why not get yourself something? The Nexus 9 has just had a whacking £149 lopped off the usual £299 price – it's now only £149.99 at Argos. The offer appears to be just on the white 16GB version – the black version is £199.99, which is £99 off.
The Nexus 9 has an 8.9″ 2048×1536 HD screen with a front-facing BoomSound stereo speaker setup. The full details are here, which include a 64-bit NVIDIA Tegra K1 processor running at 2.3 GHz plus 2GB RAM. You also get an 8 megapixel rear camera, 1.6 megapixel front and a 6700 mAh battery.
If you don't mind having the white model, then £149.99 is a crackin' deal.