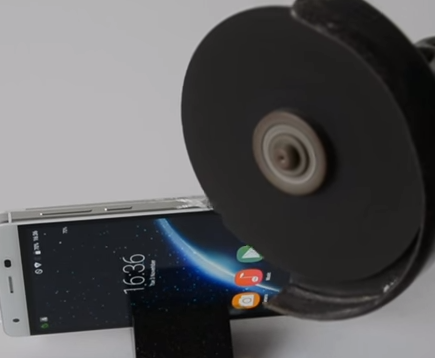 Oh no. We've had OUKITEL contact us again. They're taking an interesting approach to selling their phones. Yesterday they were using a phone as a chopping board and now they're hacking away at the OUKITEL K6000 with a blinkin' angle grinder.
Obviously this is something we'd advise against. Whacking your tool against a smartphone just isn't a good idea, especially when it causes cuts like this…
I love the bit where they split the entire chassis in two and a cloud of probably quite dangerous gas comes out of the battery. "Look! The battery didn't explode!" they say…
Yyyyyyeah…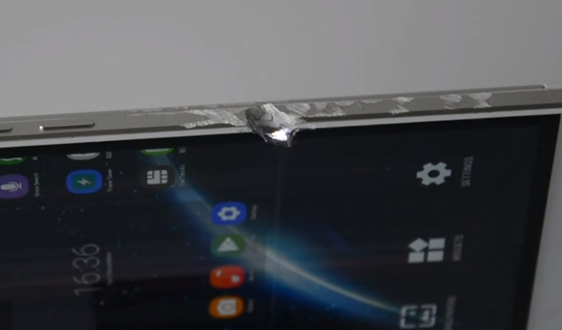 Short version, they're showing off the aluminum alloy frame and 2.5D curved front screen. This OUKITEL K6000 has a 5.5″ screen at 1280 x 720 and supports fast charging into that 6000mAh battery. It's powered by a MediaTek MT6735P 1GHz CPU with Android 5.1 and two cameras – a 13 megapixel and a 5 megapixel.
Those boys at GearBest will be kicking them out for $139.99, which is less than £92. Just don't take an angle grinder to it.