The ZTE handsets are, I'll confess, getting better and better now. Have a read of our Mobile World Congress coverage of the company and you'll see some of the changes they're making. Their new ZTE Axon Mini is now available for $349.99, which is £227.04. For that you're going to get yourself an Android 5.1 device with 5.2″ 1920x1080p screen. It's 4G and has a 64-bit octa-core 1.5GHz CPU with 3GB RAM and 32GB of storage with a microSD card slot for more.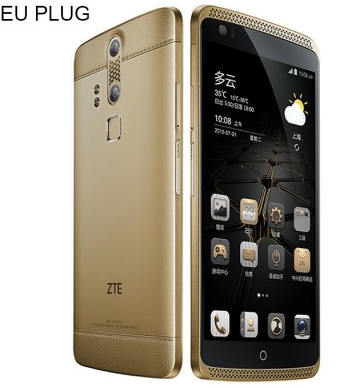 The cameras include a 13 megapixel rear, 8 megapixel front and a WiFi / Bluetooth plus GPS, all the sensors and dual SIM. It'll do 4G too.
The key feature here is the pressure-sensitive screen, which will recognise different levels of touch pressure from your finger to deliver different functions and features.
Update – Doah, it seems to have sold out quick.