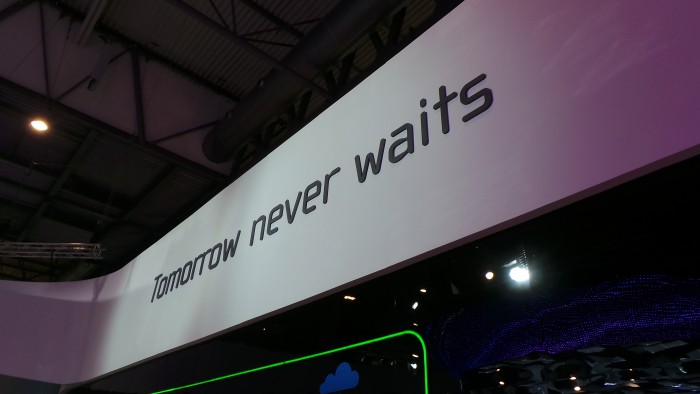 ZTE have a huge presence at Mobile World Congress this year. Get around the pretty ladies up front and there's another huge area, then another. Meetings and demonstrations are taking place in the offices behind the stand, and that's where we got to meet Waiman Lam from ZTE.
Wait a minute though..
Remember the days when ZTE kit used to get rebranded? Heck, you may have even owned a ZTE device and never actually known it because it would be called the Orange Monte Carlo or the San Francisco.
Now that's all over. The ZTE logo has had a facelift, going from this…


… to this..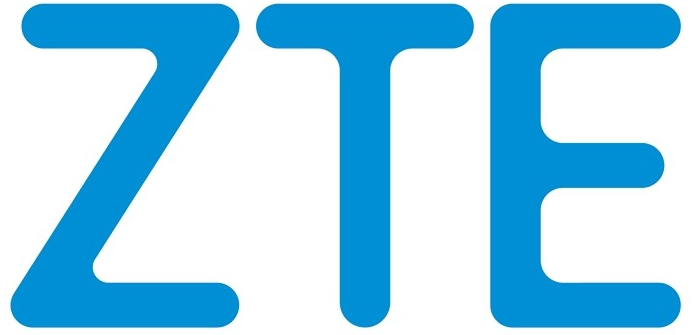 ..and they're now pushing their own phones, with their own logo. A big marketing campaign is on the way and there'll be no more hiding behind a network operator logo.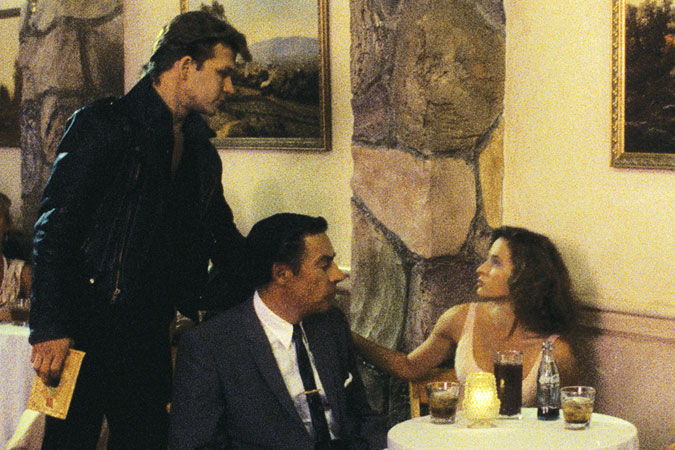 We sat down with Senior Director, Waiman Lam, who showed off the new ZTE Grand S3. It's a stock feel throughout the UI and Waiman tells me that this is something they'll maintain in other handsets.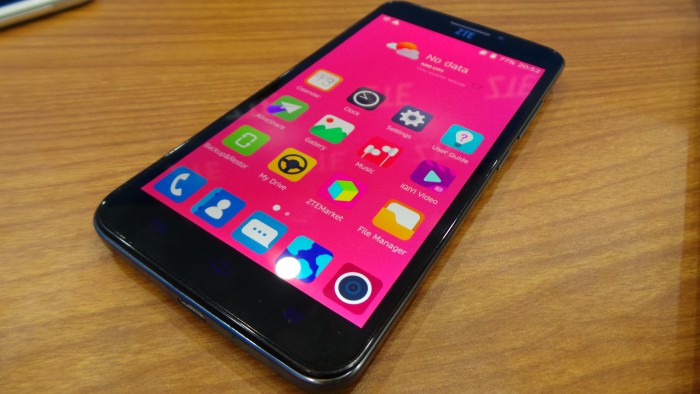 The specs are good. It's a 2.5GHz quad-core Snapdragon 801 SoC with 3GB of RAM, 16GB of storage and a microSD slot. The 5.5″ 1080×1920 pixel (401 ppi) screen has a thin bezel and a 3100mAh battery. Around back, a 16 megapixel shooter with dual-LED flash, and up-front an 8 megapixel unit. Dolby sound also features, as does a dual SIM.
None of that mattered though for the party piece, which is more software driven and is far cleverer, quicker and more reliable than any retina scanner that I've ever seen. Place your eyes in front of this and it'll unlock the phone by detecting the blood vessels in them. Honestly, I nearly laughed at this point because I was drinking quite strong coffee after just 3 hours sleep in Barcelona.
"What if your eyes are all bloodshot?", I asked. That shouldn't be a problem according to ZTE, and Waiman showed me just how quickly the system operated. Even whilst blinking and moving his eyes around, the system quickly identified Mr Lam and unlocked his phone. Trying it on my failed miserably. It seemed to work faultlessly and, although things are in an early stage right now, there's a "back door" if you need to get around the system in the event of an emergency. ZTE says this is safer and more reliable than reading fingerprints through the sensors you've seen appear on phones before.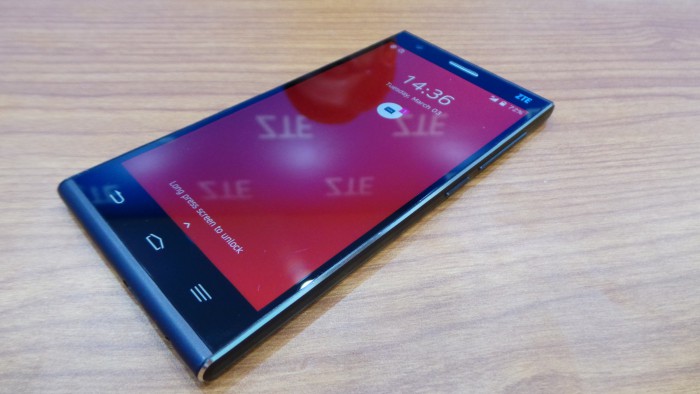 I've got to say though, another handset on the desk caught my attention more, and that was the ZTE Star 2. It has a 5″ 1080×1920 (441 ppi) screen on a 2.3GHz Qualcomm MSM8974AB Snapdragon 801 quad-core chip. THere's 16GB on-board storage, a microSD slot, 2GB RAM and two cameras – a 13 megapixel at the back (with dual-LED flash) and a 5 megapixel shooter up front. Dolby mobile is included, as is WiFi, GPS, Bluetooth and all the usual specs. However, it was the design that really lifted this one out from the pack. It has a Gorilla Glass on both sides, with a very thin profile and aviation-grade aluminium wrapped around the edges. It's 6.9mm thin and looks great with a rounded top and bottom. It runs the mifavor 3.0 UI, which lets you easily change the theme and appearance of the UI really easily. It basically gives you a very fast way to personalise the device without having to fiddle with lots of different settings.
It also comes with an always-on voice control which listens to keywords and commands. In this instance, Waiman just stated "Star 2, play music". It worked instantly. The same can be done for the camera etc.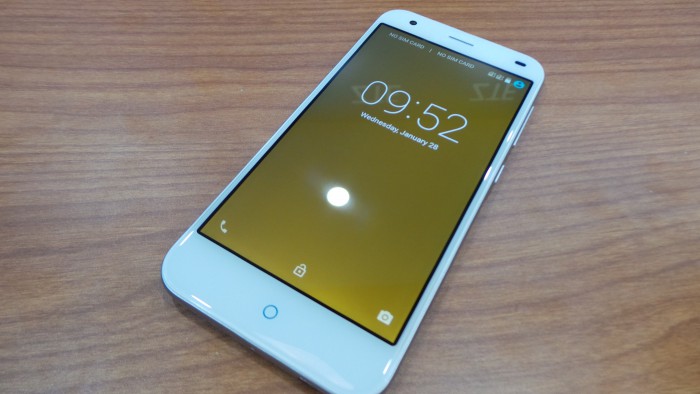 Finally, the ZTE Blade S6. Here we have a lot of gesture controls. As an example (and something I tend to need regularly), just getting the flashlight / torch to come on. This can be tricky and may involve opening an app which is buried somewhere in the app drawer. Here on the Blade S6 you literally "wiggle" the phone (waving it side to side) and the light comes on.
It has a 5″ 720×1280 pixels (294 ppi) screen with Android v5.0.1 (Lollipop) out of the box. It runs on an octa-core Qualcomm setup, with a quad-core 1.7GHz and a quad-core 1 GHz. There's 16GB storage, a microSD slot, 2GB storage, 13 megapixel rear shoots (plus LED flash) and a 5 megapixel front shooter. Dual SIM too.
Overall, ZTE have a strong set of devices here. The voice and eye-scan technology is really interesting and they're definitely worth watching over the next year.