Oh now, this is like shooting fish in a barrel. Yet another great deal on what is a very good smartphone. This one is from LG, and it's the curved G2.
This is a handset that was £459, but they're now knocking it out for just
£214.99 at Expansys.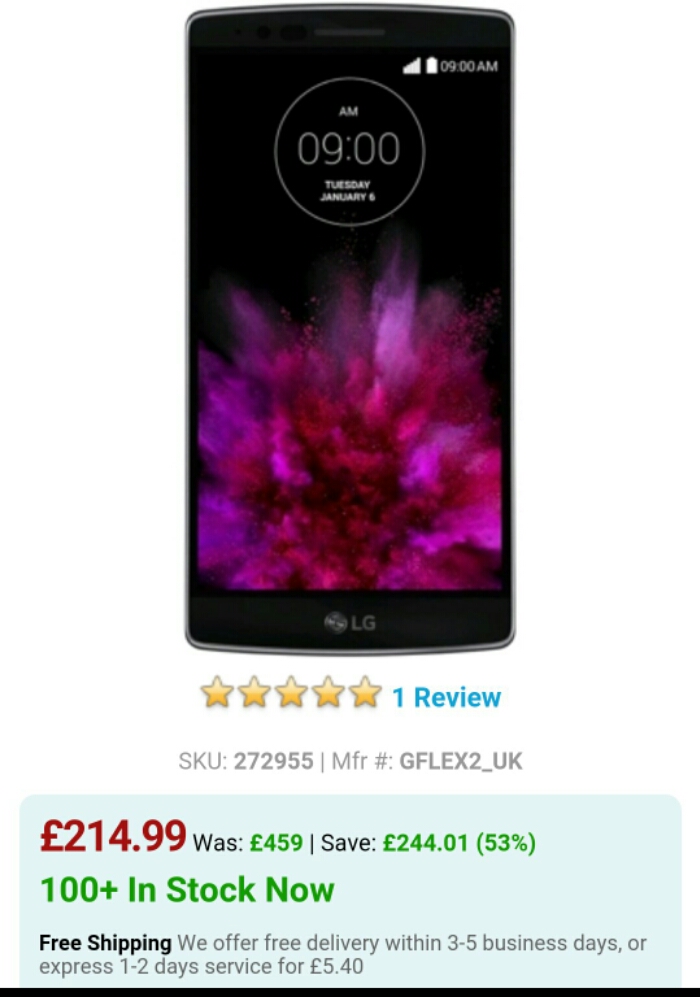 We've got a full review of the LG G Flex2 here, so dive in before you part with your hard earned cash. I call it a bendy LG G3, because it looks very much like that, but this has a 64-bit Qualcomm Snapdragon octa-core CPU, a 1080×1920 pixel 5.5″ screen, Android 5.0.1, a 13 megapixel laser-focus rear camera, 2.1 megapixel front shooter, 16GB of on-board storage and a microSD card. There is also Bluetooth 4.0, WiFi, GPS and 4G connectivity.
Again, if you work this out over two years to see how much you could save, it's like paying £8.96 per month just for a handset. Add a SIM-only deal onto this, sell your old phone to us, and you could grab yourself a proper bargain.
Edit – Woaha! Looks like you can get it for less than £200 elsewhere. Try Vodafone and stores like Simply Electronics..