Who'd have thought it, a desirable Blackberry?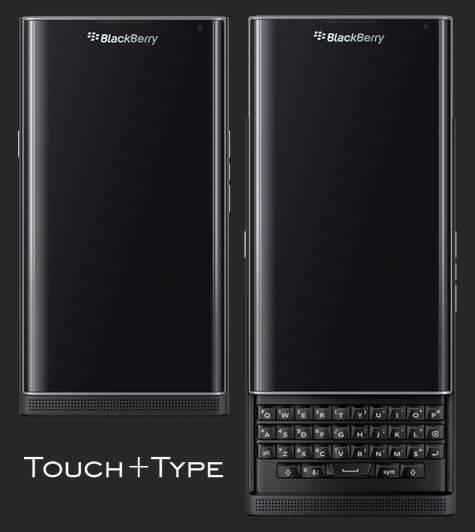 Well, that is exactly what has happened with the newly announced Blackberry Priv. This one has been in the pipeline for some time now, and it's got a few of us at CoolSmartPhone Towers rather flustered. We have written about it before when a video of Blackberry CEO John Chen found its way into our mailbox. We even tried to hunt it down at MWC earlier this year when we first heard about it (we didn't find it, sadly).
I have been missing a phone with a qwerty keyboard ever since I played with the Motorola Milestone way back in the day (before I was writing here).


The phone has some awesome looking specs on board, and also pulls in the security features that Blackberry are famous for.
Here are the specs…
Display Resolution 2560×1440: (3,686,400 pixels)
Density (PPI): 544 PPI
Display Diagonal 5.4″ (13.72 cm)
Snapdragon 808, 6-core, dual-core 1.8 et quad-core 1.44 GHz
Operating System: (OS) Android 5.1.1
MicroSD (128 GB max)
Built-in Storage: 32 GB
RAM: 3 GB
GPRS, EDGE, 3G, 4G
Rear Cam: 18 MP, 2160p/30fps, Image Stabilization, (Optical Stabilization),Camera Flash (LED), HDR, Face Detection, Geo Tagging
Front Camera: 5 MP
Audio Alerts: mp3, vibration, wav
Loudspeaker
3.5mm audio connector
Noise Cancellation
Sensors: Accelerometer, Compass, GPS, A-GPS, Proximity Sensor
WiFi a,b,g,n, WiFi Hotspot, WiFi Direct
Bluetooth Version: 4.1, Bluetooth A2DP, Bluetooth LE, Bluetooth EDR
USB Port Type Micro USB
Video Playback Formats: h.264, mp4
Audio Formats: FLAC, MP3, WAV
Audio CODECS: eAAC+
Not a bad list of specs there in all honesty. The phone itself has the same awesome keyboard as found on the Blackberry Passport, and this doubles up as a trackpad when using the web browser.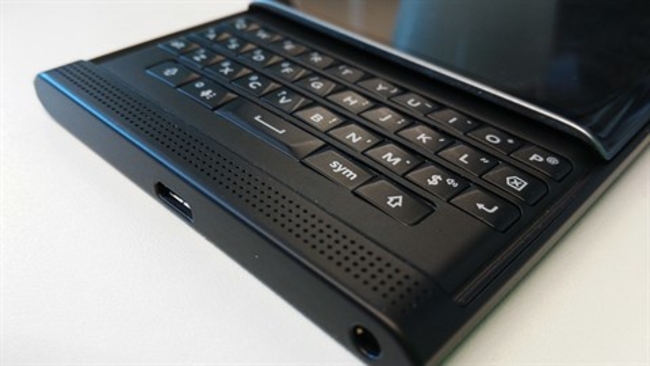 When not in use, the keyboard will slide up under the screen – very much like the current work phone I use, the Blackberry 9810!
Here are some more pictures to drool over.
Also, we managed to find this clip from our friends over at Android Authority
If you are interested in finding out more, you can register for more info here
Update – We also just found out that the Priv will be coming to a Carphone Warehouse near you
Update 2 – Blackberry just released this official video showing the Priv in action and it looks brilliant.