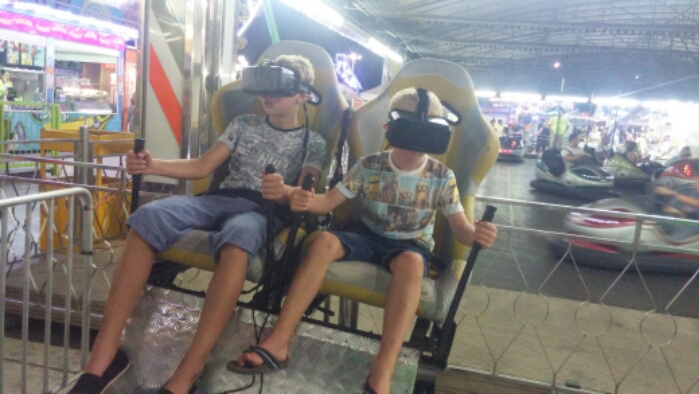 Remember my Google Cardboard review? If I'm honest that headset did, eventually, fall apart. Mostly because of my bad construction. However, on a recent holiday my son went on a new type of ride which featured an Oculus Rift, as you can see above. It's a gadget which has already appeared on on Best Gadget charts and, especially when combined with moving platforms, really comes into its own.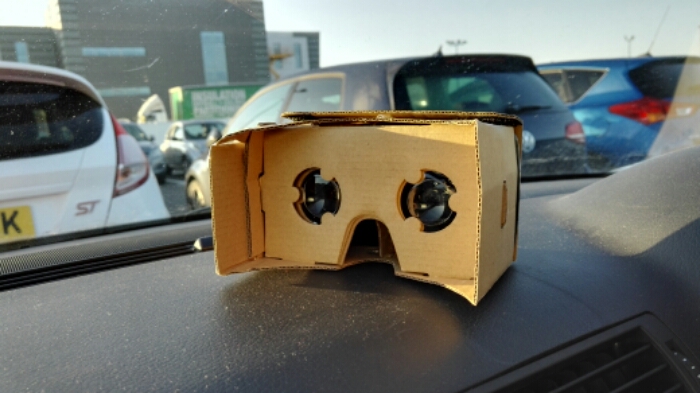 The Oculus Rift is the real daddy of the VR world, and although I ordered and constructed another Google Cardboard this weekend, I feel that the Oculus Rift is definitely at the more premium end of the viewing experience. Where I currently have stuck-on plastic lenses and sticky-tape, the Rift uses leading-edge optics for a wide field of view. Where I currently have my smartphone jammed into a cardboard box, the Rift will introduce a display with a high refresh rate and low-persistence display. It's also not made from cardboard.
This whole virtual reality thing has come along quite a bit now. Just this weekend I've downloaded a stack of Android apps to take the slightly cheaper cardboard version for a spin. Taking a ride on a VR rollercoaster, exploring new towns, cities and worlds plus the fact that it's a more natural experience – tilting your head around to look at something rather than physically having to push a button. It will let you step into another place easily – with a full 360 degree experience.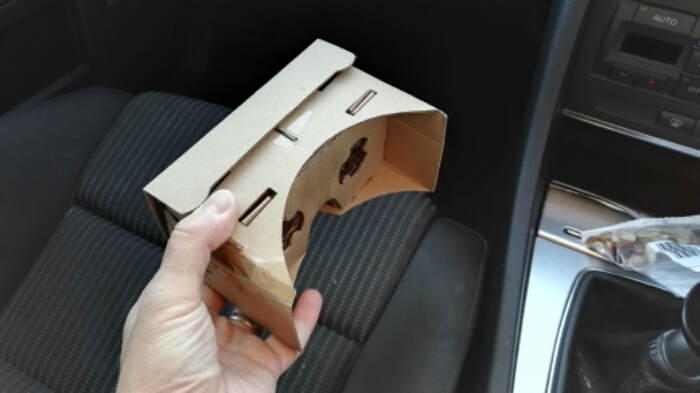 The Oculus Rift is going to be available in just a few months and there's going to be more than just VR roller coasters and tours of 3D lands. It's a more interactive experience, with a virtual movie theatre letting you watch movies in a new and immersive way. There's also going to be a live video feed option and a stack of retro games to play with the Rift including Pacman and Sonic the Hedgehog.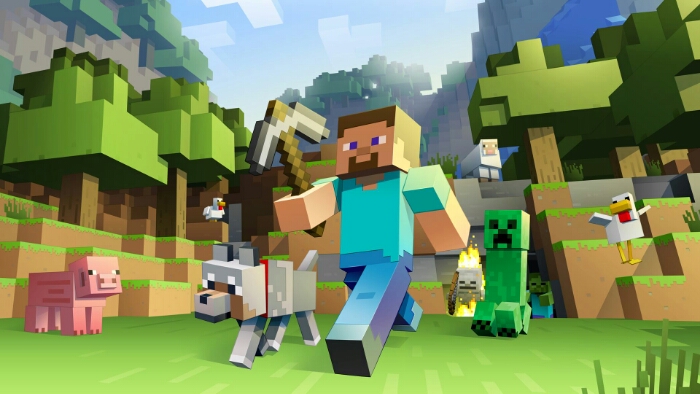 However, there's going to be two reasons why I'm going to like this. First, my son and his mates are going to love the fact that Minecraft is available for the platform. This is a game which is the modern lego of today and has captured the attention of so many kids. To be able to step into that world and actually be "inside" it is just something else, especially when you've created it.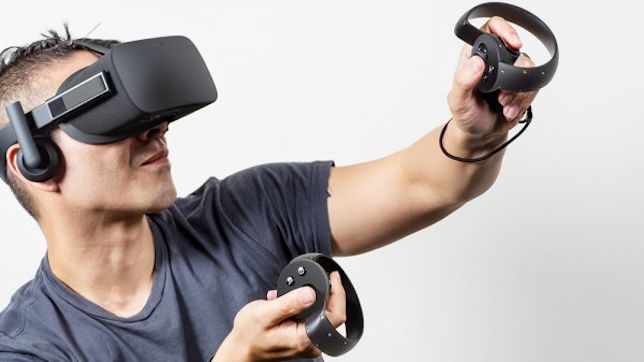 For me yes, the games and the fun experiences are nice at the moment, but secondly, as the Rift grows, it'll surely begin to shrink. It'll get smaller and perhaps will end up being no more than a pair of glasses – just how long before we're putting these on for work? How long before the monitors on your desks are replaced with a lightweight VR headset that you can pop on? Imagine all the detail and work you need, on a massive screen which can effectively be all around you. Perhaps there wouldn't even be a need for a desk – you could literally just find that you arrive at work and sit or stand in one position, moving items around a virtual landscape like something out of Minority Report. 
It doesn't have to be a traditional desk job either. Rift already has a "Surgeon Simulator", so perhaps with the aid of a 3D camera, a surgeon could be "virtually" present at an operation to aid colleagues.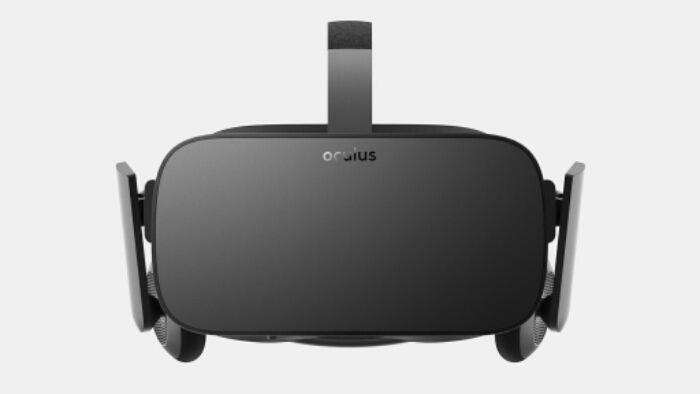 For me, being fully immersed in the virtual world and having a huge 360-degree area to work and play on is just one step away from the Holodeck in Star Trek. We're getting closer now, and with haptic-feedback in the fingers of gloves plus advanced tracking controllers and sensors, we're able to get closer to the action.