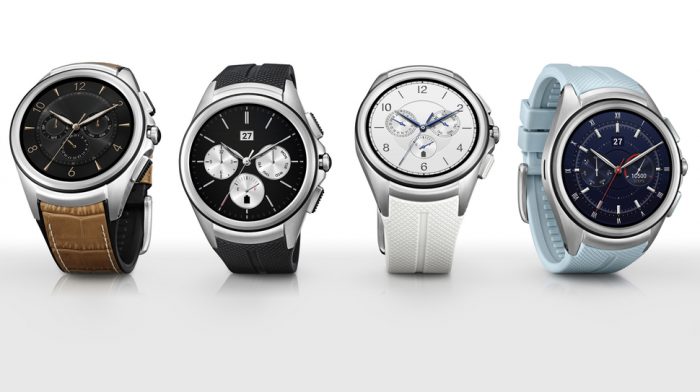 Hot on the heels of the new and updated Samsung and Huawei smartwatches, LG has announced the second edition of their Urbane watch. With the majority of smartwatches running Android Wear, there is often little that manufacturers can do to differentiate their wares in terms of software. Much like the other 2015 refreshes, the LG Watch Urbane 2 therefore concentrates on hardware as its selling point.
Available with a range of straps, the watch certainly looks the part. It comes with both 3G and 4G connectivity, meaning that you can make and take calls without a phone nearby; great for those Dr Spock impersonations at Star Trek conventions.
It has a P-OLED screen with an impressive 348PPI resolution, includes GPS, has 4GB of storage, and has an IP67 dust and waterproof rating. It's fair to say that this watch is not designed for those with waif-like wrists! The wide girth (44.5 x 14.2mm) houses a relatively large battery for a smartwatch – 570mAh – but how that fares with a 3G or 4G connection is questionable. LG promises that it'll make it through the day, hurrah!  It also has a space to insert a sim card. This means you could insert the one from your phone, in which case your number would remain the same; or a new one, in which case it wouldn't.
The LG Watch Urbane 2 will be compatible with iOS users too, thanks to the new Android app. Pricing and availability haven't been confirmed, but we'll pass these on as soon as we have them.