Gotta love those guys at DOOGEE. They're a bit mental. They say no to fashion and like to be … well, "different" 🙂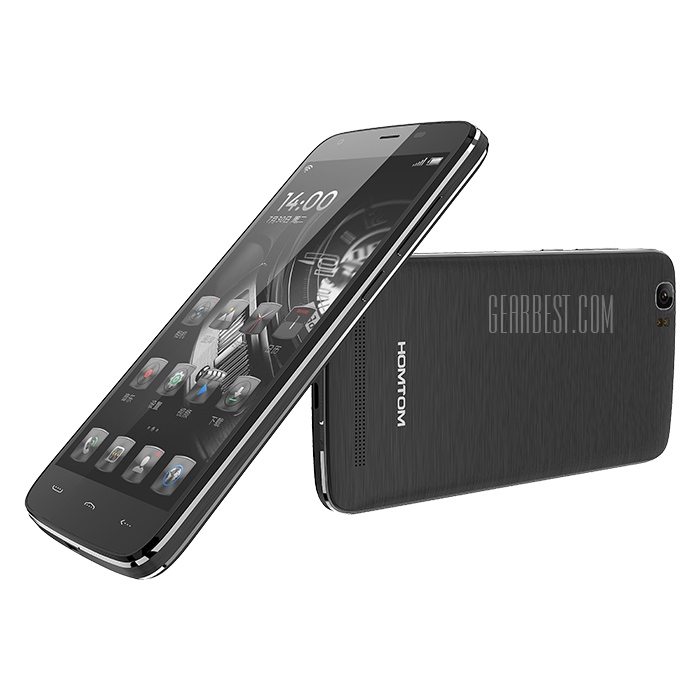 Here's one of their phones – the HOMTOM HT6. Yes, we said HOMTOM. It's £92.58 ($139.99) and is available in black or silver. It's on one of those "pre-sale" things at the moment (where you pay now and get the phone later) and has a 5.5″ 1280×720 HD IPS screen. Inside it's powered by Android 5.1 and it'll do 4G too. The CPU is a MediaTek 64bit quad-core 1GHz unit and, somehow, there's a massive 6250mAh battery in here (which should last you for quite a while).
Other specs include 2GB RAM and 16GB of storage on-board with Bluetooth 4.0, WiFi, GPS, an 8 megapixel rear shooter and a 2 megapixel one up front.
That sizable battery also has fast charging tech, so you should be able to get it to 75% in just 30 minutes. It's dual SIM and there's a microSD slot.
Plus, if you do get one, you can download Cut The Rope and play with Om Nom on your HOMTOM.