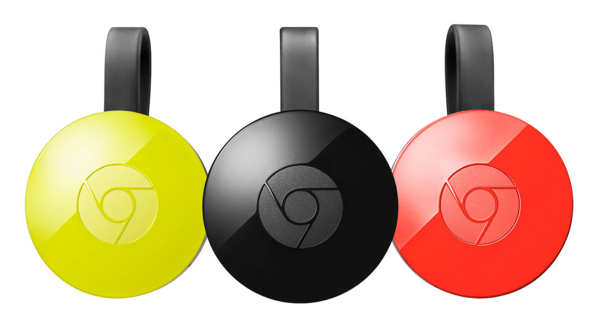 A new Chromecast you say? One that looks like this? One that supports more apps and streams quicker? One that still costs the same £30?
Yes indeed, and the new puppy isn't a "stick" any more. Now we have a round "puck shape" with a HDMI cable so it'll fit into even the most cramped of TV slots. Despite it being hidden around the back of your posh TV set and rarely seen, it's to be available in red, yellow or black.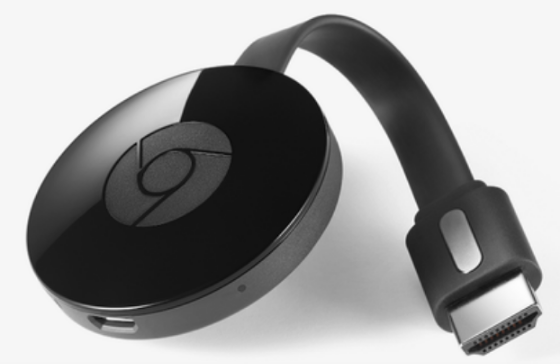 Wi-Fi connectivity has been improved, with 802.11ac connectivity to both 2.4GHz and the 5GHz WiFi network. The new antenna system inside the device should improve streaming reliability too, so no more juddering in the middle of your favourite video.
Oh wait. You know what all this means. The old one is going to be cheaper isn't it? Oh yes.
To be honest the old one isn't that bad, and now it's down to £19.99 from Expansys.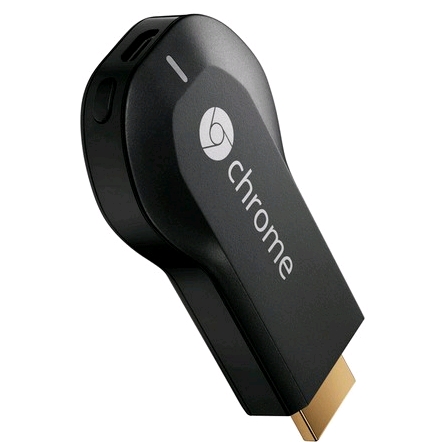 Also, if you want some add some extra juice to your old hi-fi, you can now get the Chromecast Audio. This feeds streamed audio into your speaker system or hi-fi via 3.5mm audio, optical or RCA connections. Then it's just a matter of firing up your smartphone, kicking Spotify, iPlayer Radio or another streaming audio app into action and you've got a room full of tunes. All that for £30? Hey, that's not bad really, is it?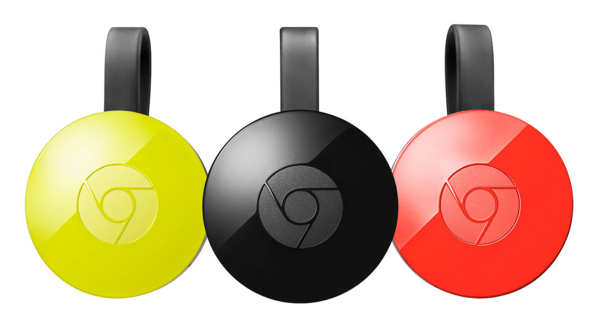 If you'd like to know more, check out our overview of the previous Google Chromecast from last year.
The Chromecast app is also getting an update, with links to Chromecast-friendly apps that you might like to try alongside related content.