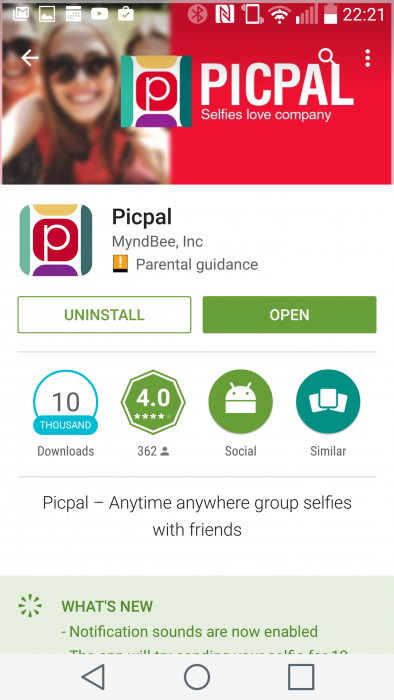 Taking a selfie. It's a term that seems to have taken the world by surprise and, whether you're at the beach, in the pub or at a restaurant, you'll see people grouping together to take that all-important selfie shot.
What's great about this, of course, is that you've got a picture which features all of your friends having fun at the same time. It's capturing a memory and sharing it on social media as a reminder of the good times you had together.
What, though, if you're not all in the same place? Sadly, with our ultra-busy lives we can't always be in the same place all the time, so taking a selfie could be tricky. This is where Picpal steps in. It's available for both Android and iOS and is a completely free and fun way to create selfie collages.
First, you fire up the app and invite up to three Picpal friends, then it's just a matter of you all taking a snap and the collage is created right before your eyes. You can add comments, share, save and like the image. Perhaps the best bit about this is the fact that this is all done live, so if you're all in completely different places, you can still be together and share that moment – albeit virtually – via the app and the live comments. You can also add stylish filters and effects onto the collage to make it more individual, but for me it's perhaps best suited me as a way to take a family photo. If your family are located in different places, get them to download this app and stitch together an image which you can share to a loved one or – if you save the image – you can even print out the finished collage to send via the old-school postal system.
Plus, let's not forget that it's completely free, so give it a bash now 🙂


I partnered with the brand to write this article but every word is mine